2024 'Tip of the Spear' Emerges For Republicans – Biden Could Get A Rugged Challenger In Texas Governor Abbott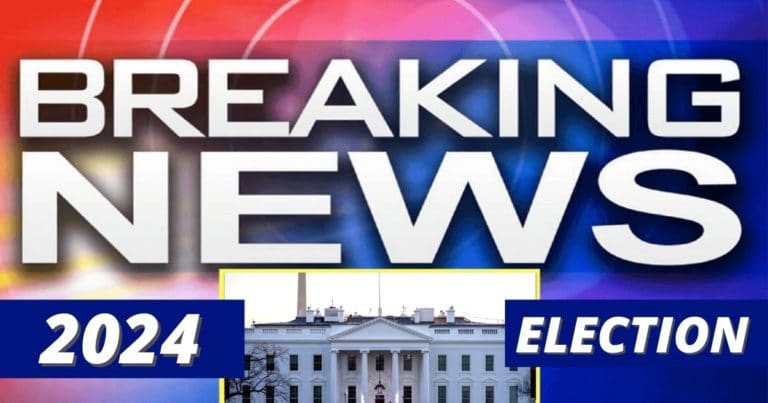 What's Happening:
In the fight against Joe Biden's toxic White House, several key Republican leaders have come to the forefront.
With Donald Trump now a private citizen, it's up to leaders at the state level to resist Biden's march into socialism.
Two men have been making news lately. The first one, Governor Ron DeSantis of Florida, has been making waves with major wins for Americans against Biden's radical agenda.
Recently he has been making moves to take the top spot, possibly maneuvering to push out Trump. From The Hill:
The Florida governor, channeling Trump-like strength while positioning himself to be the national party leader, wrote, "I firmly believe Republican-led states like Florida must lead the way and help save America from the far-left socialist agenda that threatens our liberty and that of future generations."
But there's another prominent Republican Governor that seems to be making some big news with his fight against the Biden administration. Someone few have really thought about yet for 2024. From Politico:
Less than six months into Biden's presidency, Texas conservatives are in revolt against the new administration. And Abbott, the often overshadowed governor of the nation's biggest red state, is emerging as an unlikely leader of the Biden resistance…

We are the tip of the spear, we are on the front of the battle lines, no question," said James Dickey, the former chair of the Texas Republican Party.
With Joe Biden and Democrats running amuck in D.C., it falls to conservatives from prominent states to fight back.
The media has been reeling over the major wins Gov. DeSantis and Gov. Abbott scored in recent months.
So much so, the usual speculators think these men might be angling for a 2024 run.
If either does, they will probably receive a warm reception among Republicans. Both Abbott and DeSantis are waging hard fights against the Biden administration.
They are pulling no punches, rejecting his open border, gun control, and critical race theory.
Abbott has gone further, to secure funding to continue Trump's border wall and signing major pro-life bills.
He is even soon bringing back the state's legislature to get a new voting integrity bill passed.
But are these Republicans really fitting for a spot in 2024? It's very possible this is spin from the liberal media, who are terrified of a Trump return.
If Trump were to run again, he would have strong support from the GOP. And he would have tremendous momentum going into the general election (regardless of who Democrats prop up, because—let's be honest, Joe Biden won't be running).
Is this just an attempt by the MSM to confuse or divide Republicans? If it is, they are doing a terrible job.
Because Abbott and DeSantis are Trump allies who are working to bring the party together. Regardless of how the 2024 primaries look, Republicans will be strong, united, and ready to take down the left.
Who would you support for 2024 right now—Joe Biden, Donald Trump, Ron DeSantis or Greg Abbott?
Key Takeaways:
Speculation is growing over Gov. Abbott's possible 2024 intentions.
The Texas governor is leading the charge against Biden's agenda.
This comes as Florida governor Ron DeSantis gains more attention from the GOP.