Top Democrat Is In Serious Trouble – Her Fundraiser Could Get The Fed-Hammer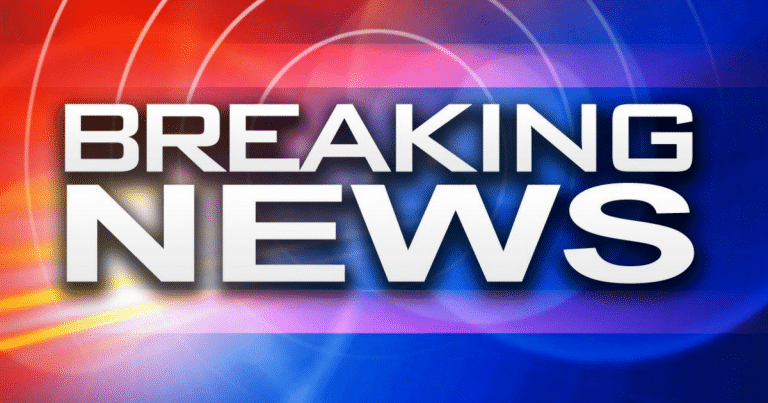 When Democrats found out where their money went, they were NOT happy…
Whenever you hear about a Democrat "fundraiser," you should probably be suspicious.
I mean, where do you think money from a "Green New Deal fun run" is going to go—planting trees?
Yeah, right. A fun family event to "help the environment." Turns out it was going somewhere else.
Right into a top Democrat's pockets. From the New York Post:
"What the paper found is that, unsurprisingly, some of the 398 participants appeared to be confused about where exactly the more than $11,000 raised by their registration fees was going."
$11,000! And the website promoting the event specifically says donations support the Green New Deal. And many people believed it.
But wait. Read the fine print…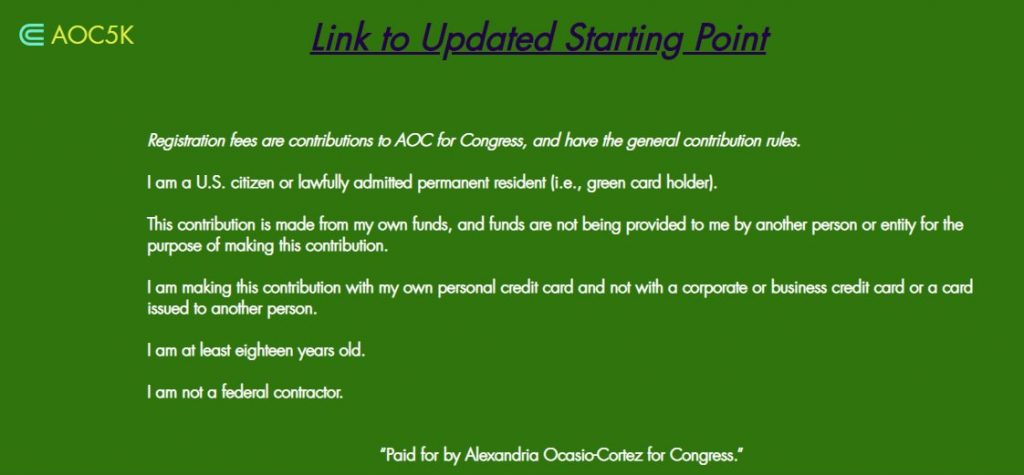 There it is, right there in the first line:
"Registration fees are contributions to AOC for Congress, and have the general contribution rules."
There it is, plain as tiny 10-point font can be, right?
But Democrats should be more than happy to support the new Democrat Queen, right?
Yeah, not so much. Said one participant:
"The site says it's to benefit her environmental plan.

If it is going to go directly to her campaign they should have said so."
Well, they sort of did, but again, you have to read the fine print.
AOC's people cleverly buried it on a permissions page, obviously hoping you wouldn't notice.
And now, it seems she may have "accidentally" violated federal law because kids are involved.
The rules state that parents "can't contribute their own funds in a child's name" IF those funds are going to her campaign.
And obviously, at least some of it is. If not all. Looks like she's in serious trouble – and the Feds could finally drop the hammer on her.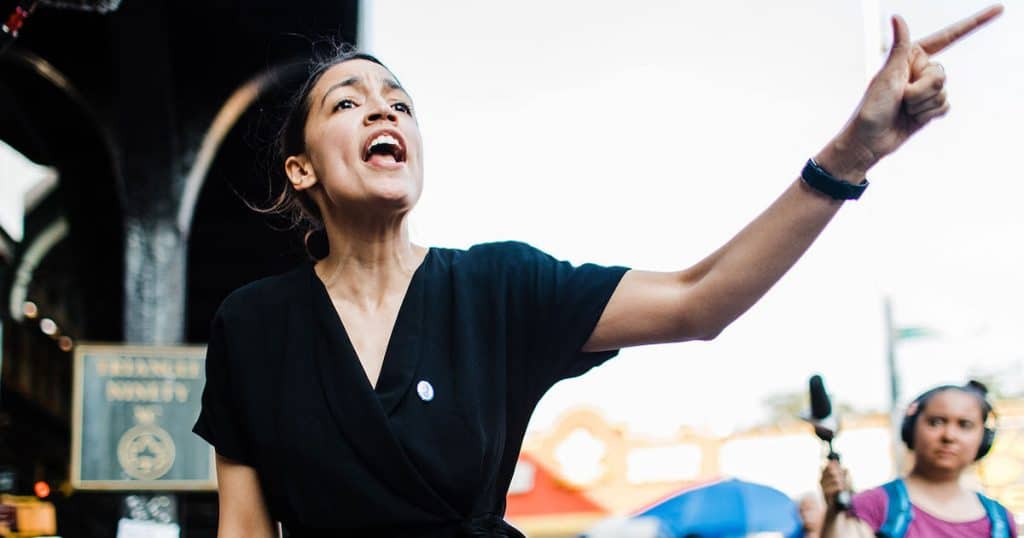 This is why I'm sick of AOC: not only is she immature and WAY out of her depth, but you just can't trust a word she says.
I'd be interested to see how much money she makes out of this Congresswoman job…
Who wants to bet she ends up with a LOT more money than her salary suggests?
SHARE if you want the Feds to drop the hammer on Queen AOC!
Source: The Daily Wire