Major Investigation Opens Up on Washington Democrat – Feds Just Came Knocking on the Door of Senator Menendez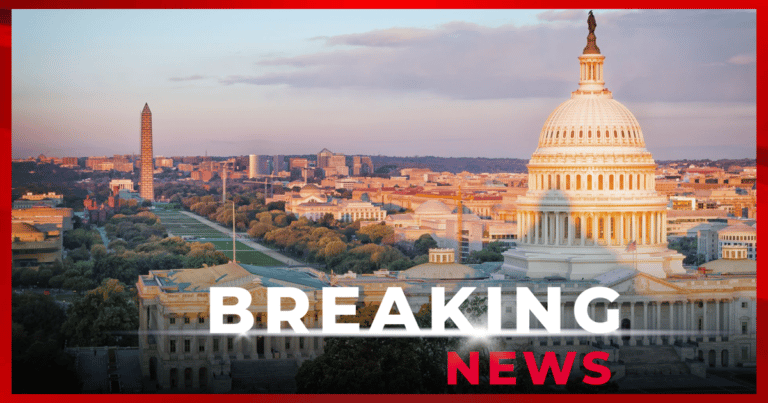 What's Happening:
Again and again, we find out this to be true. If you turn over a rock, you'll find a Democrat up to no good. From coast to coast, Democrats elected to high office have been outed for shocking behavior. In some cases, they violated the law to make themselves dirty, stinking rich.
But all too often, these Democrats get off Scot-free. That's largely thanks to their party, who rally together to prevent justice from being done. One major Democrat on Capitol Hill was previously indicted on serious charges. But his party helped them all go away.
It seems he couldn't help himself, though. And he's facing another federal investigation.
From Breitbart:
Democrat Sen. Bob Menendez (D-NJ) is under federal investigation again, according to a report…

The prosecutor's investigation reportedly stems from facts similar to a 2015 U.S. Department of Justice (DOJ) case against Menendez and Democrat donor Salomon Melgen for conspiracy and bribery…

The Democrat senator is no stranger to being investigated by federal authorities. Nearly a decade ago, Breitbart News's Matthew Boyle, who then worked for The Daily Caller, broke a story that Menendez solicited underage prostitutes in the Dominican Republic.
That's right. Bob Menendez, one of the many black stains on the Democrats' reputation, is the subject of a federal investigation yet again. Not that long ago, the DOJ went after him over bribery charges. But they drop the charges after a jury failed to reach a verdict.
Perhaps powerful Democrats, like Chuck Schumer, convinced Obama's DOJ to drop the whole thing after that?
We don't know, but Menendez is once again the subject of a federal investigation. At least one subpoena has already been issued. And, once again, Menendez is being investigated over bribery charges. This time, it involves an entirely different set of people.
Some Americans might assume that, after Menendez got away with it last time, he decided he could do it again. We don't know for sure if the charges are real, but this man has a history of shady activity and investigations. Almost ten years ago, he was exposed for soliciting underage women in the Dominican Republic.
Wow, you really can pick 'em, eh Democrats?
It's unclear if this new investigation will yield anything. Nobody can say the DOJ is being politically-motivated, though, considering who is running it. What we might conclude is that the evidence against Menendez is so overwhelming, even a Democrat-run DOJ can't ignore it.
Key Takeaways:
The DOJ is once again investigating Democrat Sen. Bob Menendez.
He is, again, being investigated over bribery charges.
Menendez was also the subject of a controversy 10 years ago, over underage prostitution allegations.
Source: Breitbart