Top Washington Senator Makes His Big Move – This Changes Everything For 2024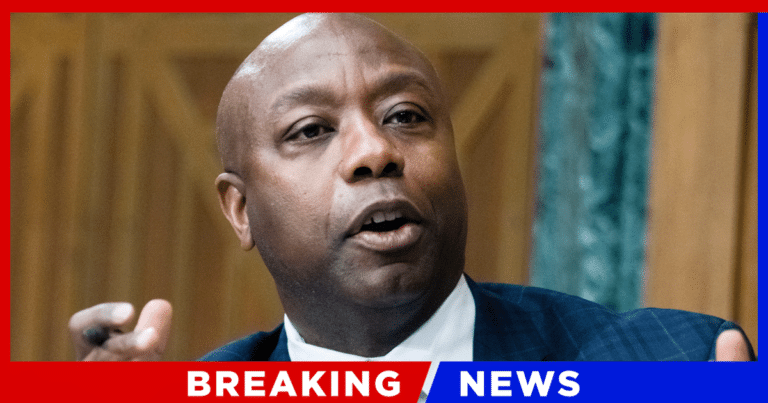 What's Happening:
Although nobody can predict the future, we can say this: the 2024 Election has the potential to change America as we know it. Not only is the White House on the line, but both chambers of Congress will be shaken up.
If the left prevails, Democrats will ram through every far-left bill they can dream up. America needs every last conservative representative fighting to protect our way of life. One top Republican star, Sen. Tim Scott, has defied the leftist agenda for years. He was a strong ally of President Trump's, helping to rejuvenate inner cities. And now, he's just announced a move that will shake up the Senate for good.
From Fox News:
Sen. Tim Scott of South Carolina, a rising star in the GOP, is jumping into the race for the 2024 Republican presidential nomination.

Scott, the only Black Republican in the Senate, filed paperwork with the Federal Elections Commission to seek the office of presidency, campaign filings show.

The GOP senator launched a $6 million ad campaign in key presidential primary states on Friday, ahead of a scheduled campaign announcement May 22.
For months, Sen. Scott has teased a presidential race. He launched an exploratory committee previously. Now, he has filed the paperwork to make it official. He will make a campaign announcement on May 22.
Several Republicans are already running presidential campaigns. Scott will have to go toe-to-toe with Donald Trump, Nikki Haley, and Vivek Ramaswamy. Already, he has spent $6 million on ads targeting key primary states.
Chances are, more Republicans will enter the 2024 race before primary voting begins. All these faces could become an advantage for Donald Trump. The more people run against him, the more options for anti-Trumpers to choose from.
Trump could be inviting competition, knowing it will hurt his biggest rival's chances, Ron DeSantis. But anything can happen. Sen. Scott could run away with this thing in the coming months. Considering the many lawsuits and cases against Trump, a strong conservative with a clear record might be what voters want.
Key Takeaways:
Republican Sen. Tim Scott filed the paperwork to run for president.
A growing number of Republicans are launching campaigns for 2024.
Scott has previously hinted at a run, leading an exploratory committee.
Source: Fox News