Trump Announces 2019 Border Event – He Drops The Wall Anvil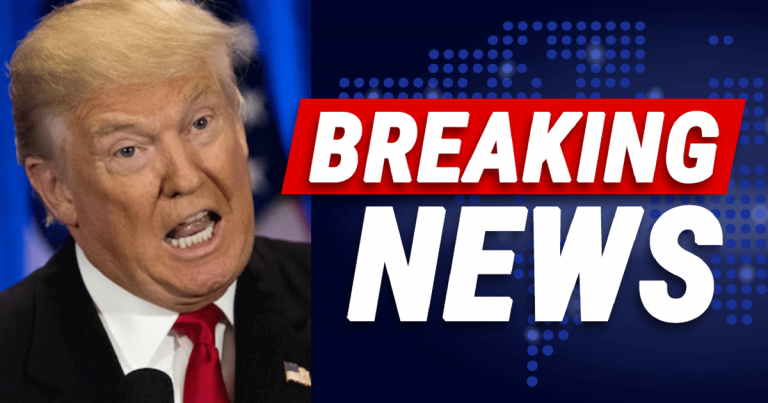 Donald's hosting a big rally next week in a city Democrats hate to hear about.
During his State of the Union address, President Trump reinforced our need for the border wall.
He made it clear that our open Southern border was a massive crisis.
It is a magnet for drug cartels and human traffickers, who plague on innocent victims. Yet Democrats didn't seem to care!
But the president is not backing down. In fact, he's bringing even more attention to the issue when he holds his first rally, in El Paso.
From The Hill:
President Trump's campaign on Wednesday announced that he will hold his first rally of 2019 in El Paso, Texas, next week.

The rally, scheduled for Monday, comes amid ongoing negotiations between Trump and congressional Democrats as the president tries to secure more than $5 billion in funding for his long-promised border wall.

The location of the event is notable. El Paso sits right on the U.S.-Mexico border and was referenced by Trump on Tuesday night in his State of the Union address as he sought to make the case for the border wall.
SHARE if you are going to be watching Trump's rally in El Paso!
This is a power move because El Paso was once a victim to the open border. But, thanks to strong security measures, things are much different.
Crime plummeted after the border was secured. Imagine that! Americans are safer and have more peace of mind.
President Trump used the SOTU to lay out his plan to secure the border. With this rally, he will be showing—to the entire country—just how effective a border wall/fence could be.
How can anyone argue with that? Only those who don't want Americans safe and secure.
Democrats will be hurting after this one if you ask me.
SHARE if you are going to be watching Trump's rally in El Paso!
Source: The Hill