After Trump Seems To Give Into Amnesty – White House Says His Executive Order Will Not Include Amnesty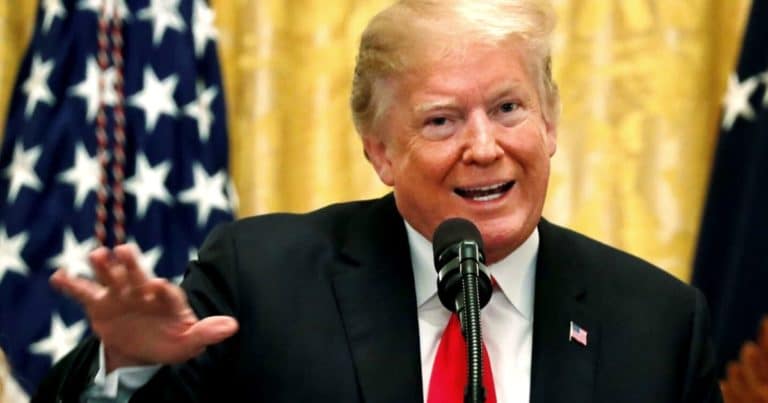 What's Happening:
On Friday, President Trump announced a new executive order that took many conservatives by surprise.
After years of delays and refusals to cooperate by Democrats, the president is ready to take action. He is preparing to make progress for Dreamers. Who are the Dreamers?
A large group of aliens who came to the U.S. unlawfully as children. Some wondered if that meant Trump would grant them amnesty, automatically making them legal.
But now, the White House is clarifying what the executive order will include:
U.S. President Donald Trump's planned executive order on immigration will not include amnesty for migrants who are in the United States illegally but arrived in the country as children, a White House spokesman said on Friday.

"This does not include amnesty," White House spokesman Judd Deere said in a statement, after Trump said in a television interview his planned order would include a road to citizenship for such immigrants, known as "Dreamers."
For years, the president has called on Congress to provide a solution to the lingering challenge of DACA and Dreamers. These groups include those who came to the U.S. as undocumented children.
Democrats have vowed to let these people stay in the country. However, liberal lawmakers have refused to cooperate with Trump on permanent legislation.
President Trump has discussed in the past creating a "road to citizenship" for these immigrants. He has said it would involve a merit-based system.
It appears Democrats are opposed to such a plan, demanding instant amnesty to this large group (of roughly 1 million people).
Many Americans, including conservatives and most Trump supporters, oppose amnesty. They do not want to reward those who ignored or outright broke U.S. laws.
But the problem calls for a solution, a solution that Democrats seem intent on ignoring.
Through executive order, Trump can open the doors to debate and provide options for Dreamers. Democrats will most likely oppose his plan, but it can motivate Republicans in Congress to begin crafting legislation.
Key Takeaways:
President Trump promised an executive order on Dreamers.
The White House vowed it would not provide amnesty to non-citizens.
Democrats have frequently promised to help Dreamers, but have done nothing.
Source: Reuters