President Trump Gives Biden A Challenge – He Dares Joe To Take The Same Test Donald 'Aced'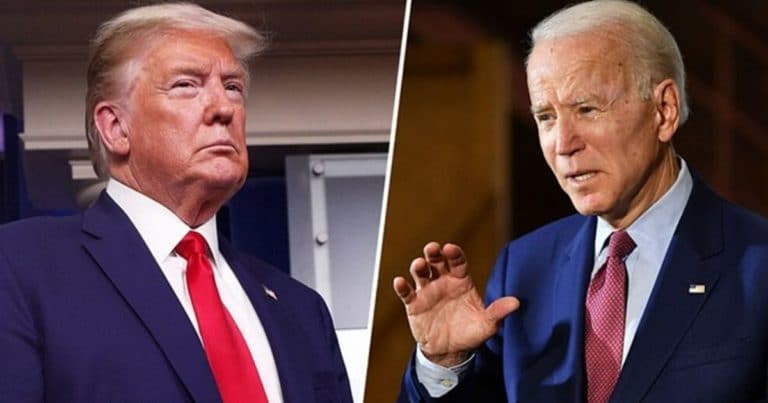 What's Happening:
Growing concerns surrounding Joe Biden's mental health have been mounting in recent weeks. When asked during his first press conference in 3 months, the candidate claimed he passed a "cognitive test." In fact, he said he is tested all the time—much to the confusion of his audience.
If he has taken an actual test, nobody knows. Neither he nor his campaign is willing to divulge the truth. They refuse to release any test results to prove their candidate's mental fitness.
President Trump, in response, is challenging the Democrat to take the same test he "aced":
He cannot pass the test I "aced". He should give it a try!!!
Our Take:
A recent poll revealed nearly 40% of voters think Joe Biden has dementia. A troubling twenty percent of his own party thinks the same. His frequent gaffes, moments of confusion, and overall tiredness are adding up.
President Trump and his campaign are having a field day with every video clip or sound bite where Joe Biden sounds disoriented or unable to finish a sentence.
Considering the man is running for the presidency, proof of his mental capacity should be provided, given the troubling evidence.
His response that he is frequently "tested" only raised more questions. Was he actually tested, by a doctor, for his mental acuity? Is there real data that proves he's not suffering from dementia or old age?
Or is he and his party deflecting from the problem, hoping voters will not notice the evidence of his mental decline?
Given the possibility of bias, a closed-door test might not be enough to convince voters Joe is healthy. It would take an unbiased examination to sway people's worries.
But perhaps, considering how often Biden appears confused or tired, that might not be enough.
Key Takeaways:
Biden's campaign claims he passed a test, but will not provide evidence.
Donald Trump called out his rival, saying he should take the test he aced.
Worries about the Democrats' mental health only increase.
Source: Twitter