President Trump Launches New Billboards – And He's Going To Drop Them South Of The Border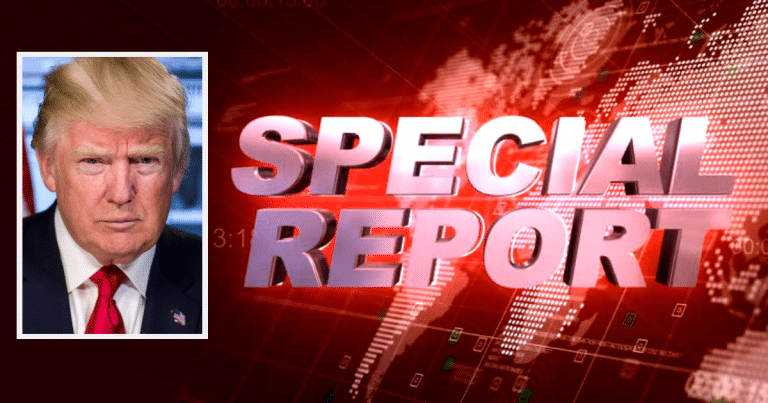 Donald took Democrats off guard – they didn't think he would dare.
President Trump vowed to the American people that he would do anything to end the problems at the border.
Just today, a new estimate of 1 million people will jump the border this year.
And millions more could continue to come—all thanks to Congress' obstruction.
Trump called in the National Guard. He got billions for the wall. And he threatened Mexico with tariffs.
But still, they are coming.
So now, he's set to take the border fight South of the Border – onto Mexico's turf.
From Washington Examiner:
Trump administration officials are thinking about launching a Public Service Announcement-type campaign in some Central American countries in an attempt to cut down the number of people migrating through Mexico to the United States, according to two senior Homeland Security officials.
Wow! This is a bold move. Trump administration officials are talking about posting billboards in Central America.
All to inform potential people about just what they'll face if they form caravans and try to cross.
Caravan activists are telling these people they'll be given royal treatment at the border if they just say the magic legal words.
Complete nonsense.
People down South need to know that the trip to the border is perilous. They face hunger and much worse. Some never make it.
And if they reach the border, they will most likely be turned away. Those who try to sneak over will face serious consequences.
Informing people of these realities—with big, beautiful billboards—would go a long way in discouraging these attempts. These people need to know they can't just march into the U.S.A.
And what's so great about this move?
Democrats can't stop him! Trump could even pay for the billboards with his own money—and what are liberals going to do about that? Investigate him some more?
They don't have power in Mexico and other countries. They can only sit and watch as Trump posts one billboard after another.
And you know he won't pull any punches with their messages!
What do you think he should say?
COMMENT below to tell Trump what he should put on his Mexican billboards.
Source: Washington Examiner