Trump Wasn't Bluffing – He Just Cut Hundreds Of Millions To The 'Northern Triangle'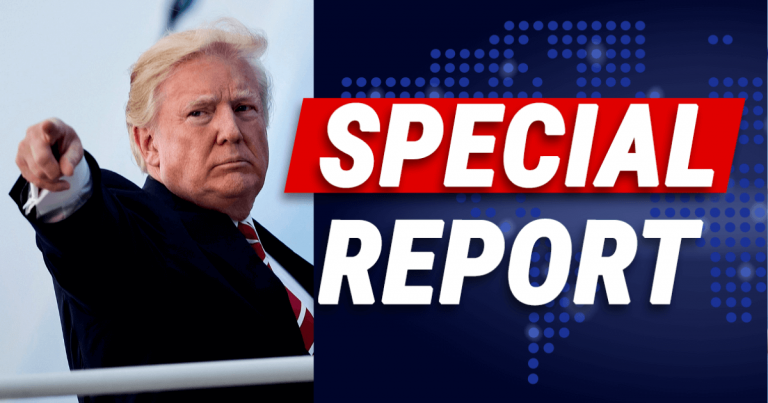 Donald warned them – but they just ran out of time.
President Trump gave them a heads up—he even gave them months to respond. But they ignored him.
They continued to flood our border with their people.
Now, it's costing them big time.
In fact, hundreds of millions of dollars.
From Reuters:
U.S. President Donald Trump's administration on Monday cut hundreds of millions of dollars in aid to El Salvador, Guatemala and Honduras, after Trump blasted the three countries because thousands of their citizens had sought asylum at the U.S. border with Mexico.
According to reports, Trump is cutting hundreds of millions of dollars of aid to El Salvador, Guatemala, and Honduras.
Also known as Central America's 'Northern Triangle.
All because they refused to help stop the migrant caravans forming in their nations.
Months ago, Trump called out these nations for sitting back and letting their citizens leave. He urged their leaders to step in and do something.
Or else.
Apparently, these foolish countries believed CNN. They believed that Trump is all talk—no action.
But they haven't been paying attention.
Now, it looks like aid that could help these nations isn't coming. That may seem harsh, but these nations turned a blind eye to hundreds of thousands of people leaving their lands.
They didn't care about migrants bombarding our border, braving dangerous roads, and risking their lives.
It seems they hoped we'd deal with the problem.
I wonder if it was worth it…
Perhaps these nations—or at least one of them—will come to their sense and start helping end the border problem.
If not, hey, we can use that money elsewhere.
Do you support Trump doing whatever it takes to keep our border safe?
SHARE if you support Donald Trump playing hardball to secure the border!
Source: Reuters