Days After Trump's Border Deal, Mexico Deals Blow To 2 Caravan Organizers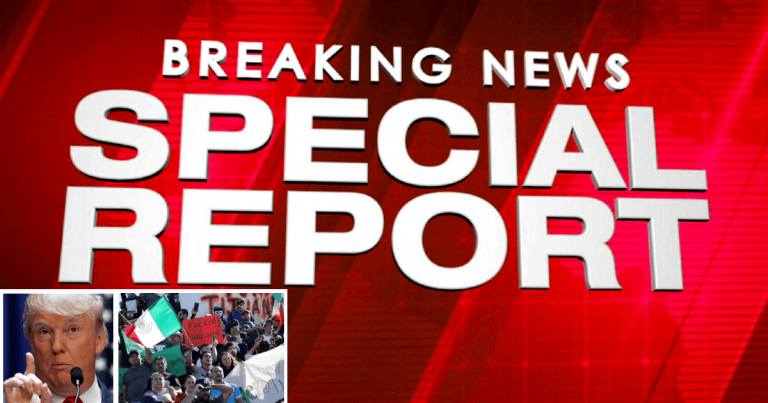 Mexico's taking action the Democrats never thought would happen.
What a difference a few days—and tariffs—make. Democrats said it wouldn't happen.
Once again, Trump proved them wrong.
The president made a deal with Mexico, after threatening major tariffs. Clearly, it was the key to getting the country to cooperate.
And already we are seeing Mexico step up in a big way.
Caravans have been coming hard and fast for months. And those responsible for their progress have gotten off scot-free.
Until now.
From Reuters:
Mexico will try two veteran organizers of migrant caravans on Tuesday in a move that rights activists said was aimed at appeasing the Trump administration after an agreement last week that averted new U.S. tariffs on its southern neighbor.
Would you look at that? Mexico caught and will prosecute two caravan organizers.
These two figures were arrested within hours of each other in two different parts of Mexico.
That means the government knew their whereabouts and what they were up to. It just took the urging of the United States for them to catch them.
These organizers were actually smugglers, who got paid money to transport people from Central America.
They will be tried for breaking the law, case closed. These people were getting rich off what's going on down South.
Yet immigration activists are unhappy about this. They claim this is just a stunt so that Mexico can make President Trump happy.
Good. Launch a few more "stunts." Let's end the caravan problem once and for all!
It's shocking to think these activists believe they are helping people. When all they are doing is empowering bad actors to exploit desperate people.
They're not interested in fixing problems within the system. Or encouraging people to come to Mexico or the U.S. safely and legally.
They are actually making the problem so much worse. Well, at least two of their allies are behind bars now.
All thanks to Trump's pressure.
SHARE if you think the caravan organizers should stay behind bars!
Source: Reuters