Trump Demands New Border Rule – It Could Bring Crossings To A Standstill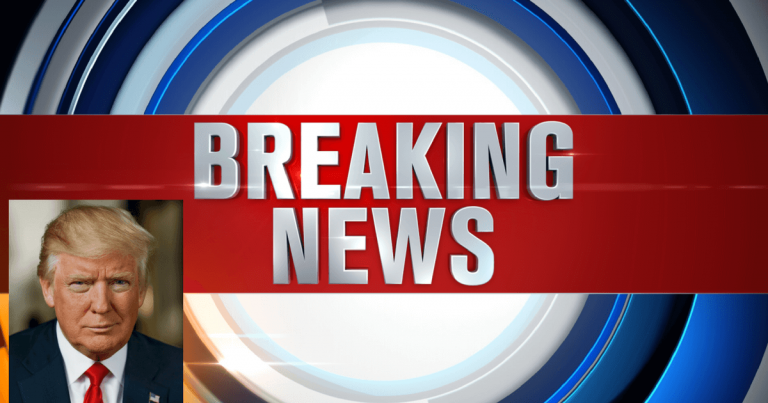 Democrats didn't think Trump would try it – here it comes!
Despite the crisis at our border, President Trump is working wonders—and his latest one has Democrats wide-eyed.
He is getting Mexico to help curtail the border jumpers. But, as you can imagine, Democrats are doing anything they can to undermine him.
They've tipped off border jumpers seeking asylum on how to game the system. They use loopholes that effectively let them stay here forever, even if they are denied entry.
Well, Trump has said enough. He's demanding a new border rule that will bring crossings to a halt. How?
Very simply. By making them PAY for it.
From The Hill:
The president announced his plan for the changes in an official presidential memorandum that the White House said would "strengthen asylum procedures to safeguard our system against rampant abuse of our asylum process."

…including, among other things, a fee to file an asylum application. 
Okay, let's break this all down. Border jumpers claim asylum in order to get into America without following immigration laws.
While they are awaiting a decision from the courts, they are given homes, food, money, and jobs. Everything they wanted.
Even when denied asylum, they are not immediately given the boot. Some never show up for their court date.
A clear path to getting into America, without all those pesky requirements.
Trump is now requiring asylum seekers to pay a fee to submit their claim. The price will cover the cost of all the work U.S. agents have to do to process these claims.
Hey, you have to pay a fee to get a license plate, right?
So why shouldn't these people pay a simple fee to get into this country?
In addition to this, Trump wants to deny work permits from asylum seekers who were caught sneaking over the border.
BOOM.
It will also require Customs and Border Protection to process claims in under 180 days. Normally, claims can take months or even years to process.
All this will amount to a much better system for processing asylum claims and protecting our border.
Freeloaders will be unwilling to pay a fee. Border jumpers will be given the boot. And those looking to use a loophole to get into this country will be processed quickly and removed if denied.
You better believe Democrats are going to fight this. Trump has the authority to direct DHS and other agencies to make changes.
But the Left will abuse the court system to block these changes. Expect a fight that might go all the way to the Supreme Court.
Proving, once again, that Democrats care more about outsiders than Americans.
SHARE if you want Trump's new rules to tighten the border!
Source: The Hill