Trump's New Border Rule Dazes Democrats – He's Kicking Millions Out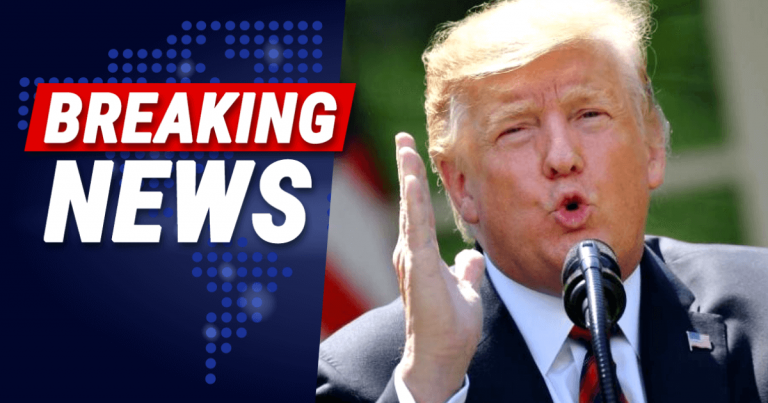 Trump fans demanded it for years – here it comes.
President Trump has been doing a lot to protect our nation's border. Despite intense obstruction from Democrats, he's getting results.
And now he's taking the next step! The one his supporters have been demanding for years.
The step that Democrats claimed he could never do.
He's draining the United States of people who aren't supposed to be here—he's kicking them right out. And the numbers are staggering.
From Daily Wire:
"Next week ICE will begin the process of removing the millions of illegal aliens who have illicitly found their way into the United States. They will be removed as fast as they come in. Mexico, using their strong immigration laws, is doing a very good job of stopping people……."
WOAH. President Trump announced—in no uncertain terms—that he is directing ICE to start removing millions of unlawful people from America.
As is typical of the president, he did give specific details. That's good. He didn't explain his full strategy, like Obama would have.
If he spilled the beans about ICE's operations, it would jeopardize their ability to keep us safe.
We all remember when Oakland's mayor warned border jumpers of an incoming ICE raid. Because of her betrayal of American citizens, hundreds escaped justice.
Everyone in America unlawfully better had be worried.
Trump is done with Americans being ignored.
He's done with citizens losing out to outsiders. He's done with moms losing children thanks to drugs and gangs.
And he's done with Democrats and their sanctuaries.
Be prepared for major announcements in the coming days as Trump's ICE finally cracks down on this issue.
SHARE to thank President Trump for sending them all home!
Source: Daily Wire