Trump Gives Border Wall 'The Donald Makeover' – And Democrats Are Begging Him To Stop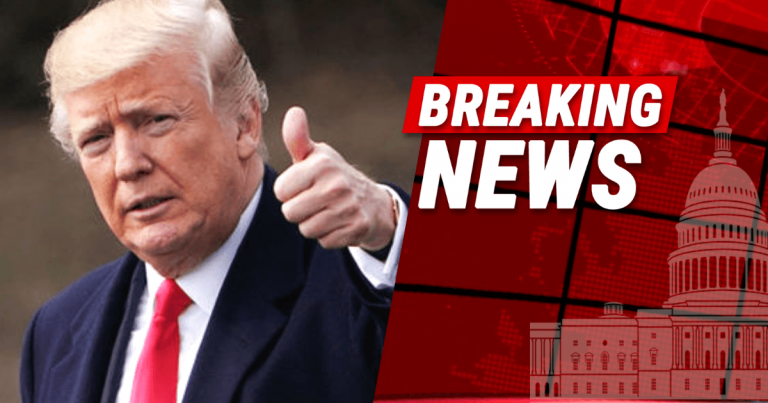 The wall is big – and now it's beautiful!
Despite the Left's best efforts, the wall is going up. Also, older parts are getting fixed and greatly improved.
But, our dedicated president is not satisfied with drab, rusty metal. He promised a big, beautiful wall.
And he's delivering on the "beautiful" part of that promise.
He just directed the military to do one thing—give America's wall 'The Donald makeover.' And, wouldn't you know, Democrats are already begging him to stop.
From The Hill:
United States military personnel deployed near the U.S.-Mexico border have reportedly been assigned to paint certain barrier structures to strengthen their "aesthetic appearance."
Alright! The administration is directing the military to paint the wall to make it look better.
Looks like it needs paint to me…
Democrats like Dick Durbin immediately responded, claiming (of all things!) it was a misuse of taxpayer money.
This, coming from the party that has refused to secure our border even a little bit.
Democrats want us to believe that simply painting the barrier is some kind of travesty. These are the same people who denied there was a border problem and refuse to work with the president.
But, as usual, Democrats were left speechless when it was explained that the paint has strategic significance as well.
One of the reasons they paint border structures is to prevent the camouflaging tactics of border crossers.
Makes sense. Coyotes would like to blend into the surroundings, making it harder to be detected. But if the border wall is properly painted, they won't even be able to walk up to it.
In addition to that, anyone daring enough to climb the new wall will have a hard time because the new paint makes it even more difficult to climb.
SHARE if you support Trump's big BEAUTIFUL wall!
Source: The Hill