Trump Brands Democrats With New Nickname – Their 2020 Chances Are Ruined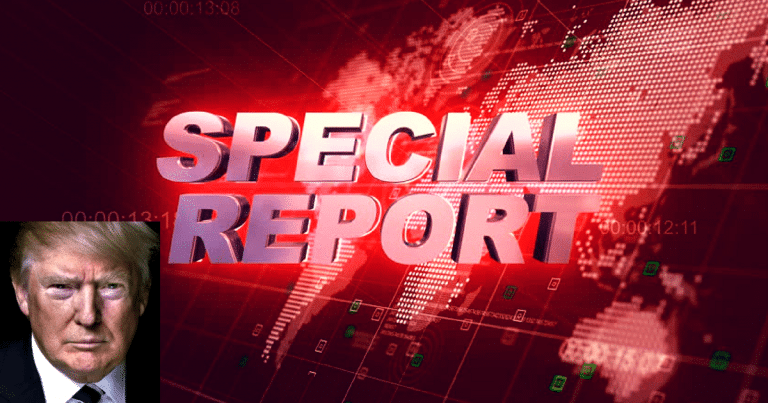 Chuck and Nancy will never live this one down.
Democrats are firing up their propaganda machines for 2020. It looks like their plan is to lurch radically left.
Their platform is becoming more and more socialist. Yeah, that'll work!
President Trump has been proving that conservative values work. In fact, they are saving our country.
Democrats can't see this, so they are hurtling into extreme policies that most Americans will hate.
True to his nature, Trump is more than happy to brand them with a new nickname. One they fully deserve.
From Fox News:

President Trump said Thursday that Democrats are becoming the "party of late-term abortion," amid a backlash over state lawmakers defending controversial bills that roll back restrictions on third-trimester abortions.

"Democrats are becoming the Party of late term abortion, high taxes, Open Borders and Crime!" Trump tweeted Thursday.
SHARE if you agree with Trump that Democrats have gone off the deep end!
New York just outraged the country by passing a law that allows abortions right up to childbirth.
Democrat Governor of Virginia just announced he supports abortion as children are being born.
What's next "abortion" on three-year-olds? I guess this is what the Democratic Party is about today.
And you know what? Trump warned about this when he was running against Hillary in 2016 – he knew how sick Democrats really are.
More than that, the Democrat's "Medicare for All" programs will bankrupt our country with massive taxes.
Their refusal to secure the border will mean rampant crime, death, and poverty.
Wow, you're really winning over Americans, Democrats!
Democrats always planned to roll out this radical agenda. They've wanted to turn America into Socialist Venezuela for decades.
They had hoped that, by now, they had enough "undocumented" immigrants to help them win. That's not going to work, anymore, liberals.
Trump's got your number. You're a toxic party that wants to destroy America. All so you can get richer and fatter.
Looks like they have no hope for 2020. Works for me.
SHARE if you are voting for Trump in 2020 and he will win in a landslide!
Source: Fox News