After Trump Drops Hammer On California – It's A Billion Dollar 'End Of The Line'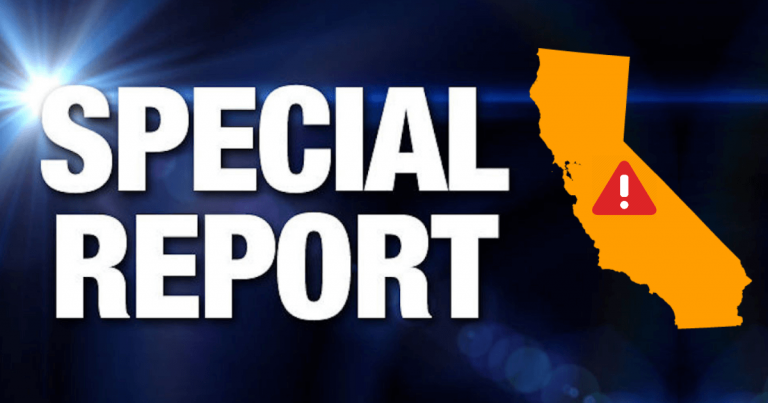 Donald's sending California's big liberal dream straight down the tubes.
California's super liberal leaders seem to be living in a dream. They think they can take taxpayer dollars—with no limit—and do nothing in return.
But Donald Trump just snapped them out of it.
They have been pushing policies for years that have damaged the state. Not anymore.
From Daily Caller:
The Trump administration will terminate its agreement with California to fund the state's struggling high-speed rail project, the Federal Railroad Administration (FRA) said Thursday.

Administrator Ronald Batory said FRA would deobligate the $928.6 million set aside for the California High-Speed Rail Authority (CHSRA)
Wow! President Trump just cut the purse strings on California's massively failed high-speed rail project.
The project, started in 2008, has burned through billions of tax dollars. Oh, and it's not even near complete. In fact, they've barely started actually laying tracks.
California Democrats promised residents a state-of-the-art high-speed rail from San Francisco to Los Angeles.
But it was never built. Today, their governor has axed that part of the project. He's now demanding $1 billion from Trump, to build another rail in a less-busy region.
The federal government is calling out California, saying they repeatedly failed to comply with the terms of their original agreement.
Meaning, California wants billions, but will not use the money the way it was intended.
Over ten years, billions of dollars spent, and no rail. That is the textbook definition of Democrat leadership.
President Trump has said ENOUGH. Not another penny of your money will go to line California Democrats' pockets.
Oh, you better believe they aren't happy. But they can't do anything about it.
SHARE if you don't think California deserves another DIME!
Source: Daily Caller