Trump's Campaign Enjoys a Huge Boost – His Big Q2 Fundraising Numbers Just Rolled In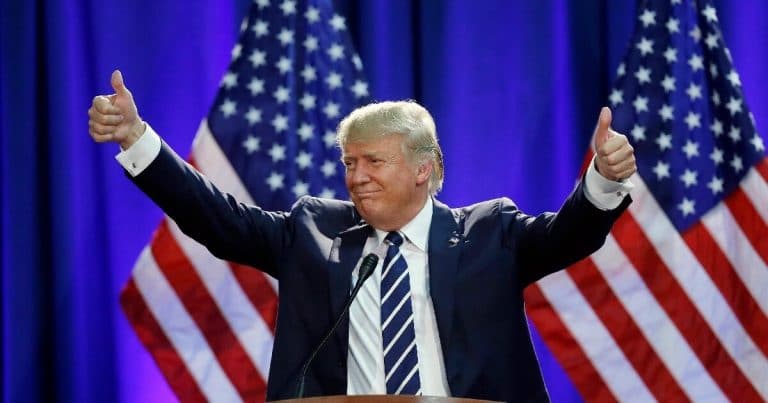 What's Happening:
Former President Donald Trump continues to roll over opponents in the polls and his popularity is building a huge bank of campaign funds. Trump has faced legal attacks and more primary challengers entering the summer but none of it has stopped his fundraising.
Trump has proven himself the front-runner as his campaign rallies draw large crowds not seen with other candidates. His popularity has grown even after his expected top challenger entered the race. With that popularity comes even more campaign donations.
From Breitbart:
The more than $35 million (Trump) raised between April 1 and June 30 is nearly double the $18.8 million his campaign raised during the year's first quarter. The fundraising was split between Trump's campaign and his Save America PAC, according to Politico.
These second quarter numbers are significant because they show that legal concerns haven't affected donations to Trump's dash toward to his next term in office. The latest financial report also comes more than a month after Florida Gov. Ron DeSantis, the second-place GOP challenger, announced his run for the Republican presidential nomination.
Trump is also averaging $34 per donation which is a sign that grassroots voters stand strong with Trump, according to Breitbart. Compare Trump's average to the political add begging for $5 per person from President Joe Biden.
Trump isn't just winning on the fundraising front. He is winning "bigly" with GOP primary voters. Poll after poll across the country shows the 45th president pounding opponents in voters' eyes. According to Breitbart, Trump leads DeSantis more than 30 points in the June Harvard poll. He also has double-digit leads over the Florida governor in South Carolina, New Hampshire, and New York statewide GOP polls.
Add in early straw polls in key Midwest and Western states, and Trump is building campaign momentum that GOP allies believe is unstoppable.
From Breitbart:
"Now is the time for Republican voters to unite behind his campaign and focus on winning back the White House," Stefanik told Breitbart News last week. "Over the past few months, it became clear that President Trump ran away with the Republican nomination and is the best candidate to defeat Joe Biden in 2024."
Trump just keeps rolling along in campaign funds and primary challengers can't make headway in the polls against this popular juggernaut. Republicans must decide to support him and hope that Biden's law enforcement and justice department lackeys are stopped before the 2024 presidential election.
Key Takeaways:
Trump doubles his money with campaign donations in second quarter.
Polls across the country show GOP challengers can't handle Trump.
Donations and popularity keep Trump on track for GOP nomination.
Source: Breitbart