Trump Turns The Tables On China – Donald Claims The Communist Country Will 'Do Anything' For Him To Lose 2020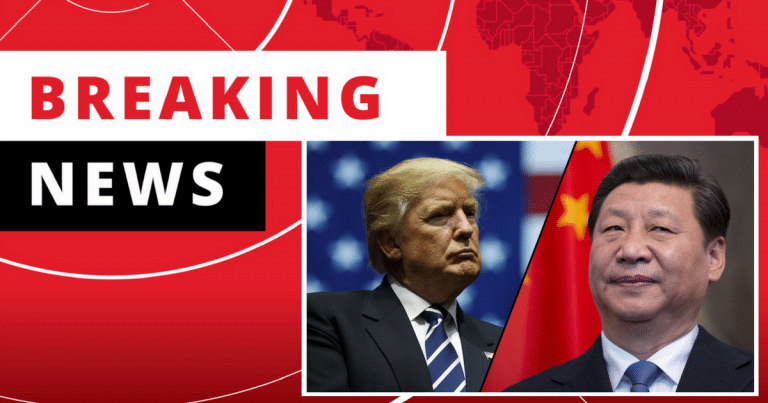 Trump played nice with China for years to land a better trade deal for America. But now the gloves are off.
The president has lost patience with the communist regime, largely over how they dropped the ball reporting on the pandemic when it began.
And now, Trump is leveling some heavy charges against the CCP.
From Fox News:
President Trump lashed out at China on Wednesday over its response to the coronavirus pandemic, which he claimed was evidence that the country was trying to get him to lose his re-election bid…

"China will do anything they can to have me lose this race," Trump said.
President Trump accused China of using the virus panic to hurt his re-election chances. He suggested that their response was evidence that the country wanted him to lose.
He even said they "will do anything" to see him lose this race.
Many have speculated over the origins of this virus. Some say it came out of China's unregulated and unsanitary wet markets. Others are now suggesting it came out of an unsafe lab.
Regardless, many suspect that China kept the news quiet about the disease, as it spread through their country. They did not lock down international travel or even admit there was a problem until it was much too late.
American leaders are demanding action. Some are even preparing legislation to punish China over this crisis.
It seems the only people defending China (or refusing to call them out) are American media companies—who are partly owned by Chinese businesses.
President Trump is suggesting China's lax approach at battling the disease early on may have been a calculated effort.
Saying they'll do "anything" might mean they wanted this virus to spread, knowing how it would hurt the U.S. and global economy. That, in turn, might help China gain an advantage?
If that was the case, boy did it backfire! American lawmakers are already calling on companies to move back to the U.S.
You have to imagine many countries are rethinking their relationship with the communist nation.
There might be fines, lawsuits, and sanctions against China. And imagine what Trump will do, the next time they negotiate trade agreements!
If China really did try to affect our election, they will surely regret it, big time.
SHARE if you agree China wants Trump to lose in November.
Source: Fox News