After Trump Opens China Investigation – Chinese Scientist Says America Needs To Prove It Didn't Start In The U.S.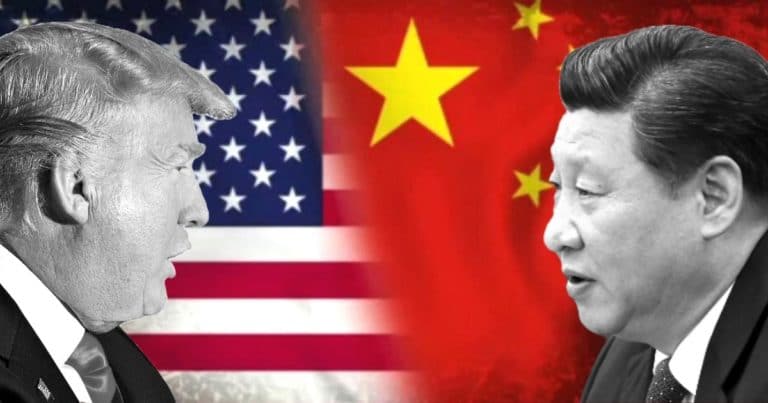 Recently, numerous leaders have called for an investigation into the origins of the coronavirus. President Trump himself confirmed our government is looking into the possibility it originated in a Wuhan lab, as reported in the Washington Times.
You better believe China's not happy about that. After all, they squashed any attempts from within their country of evidence coming out. They don't want outsiders to discover might have happened there.
Not long ago, they made wild claims that America started the outbreak and brought it to China.. While they walked back those statements, one Chinese scientist is at it again by bringing up the accusations.
From Breitbart:
A microbiologist at the Chinese Academy of Sciences implied on Thursday the United States will remain a potential origin of the Chinese coronavirus until American officials prove otherwise.

The alleged scientist, Shi Yi, claimed that American officials had "not given any public response" on the issue of a Chinese Communist Party… theory that a U.S. Army laboratory in Maryland was the origin of the virus.
You gotta be kidding me. A Chinese scientist says we have to prove that the virus didn't come from us.
Uh… nice try. Ignoring the fact that it's impossible to prove a negative, does anyone really doubt it came from Wuhan?
It is generally accepted from the evidence that this outbreak began in Wuhan, China. Many experts laid the blame on the wet markets and their unsanitary conditions.
Recently, we've learned of more and more details about how this virus could have started in a Wuhan lab, enough to trigger an investigation by the feds.
Our State Department warned that this lab was testing bats infected with coronavirus. They said this lab had poor safety measures.
Yet China wants the world to believe this virus started in an American lab. In Maryland?
Yeah, okay, Shi Yi.  What is more likely: that the United States developed this disease in Maryland and let it loose in China?
Or a Chinese lab had poor safety measures, messed up, and has spent the last five months trying to hide the truth?
I'll let you decide.
SHARE if you want a full investigation into the origin of COVID-19.
Source: Breitbart, Washington Times