Trump Strikes Back at CNN – Donald Is Officially Suing CNN For Defamation, Lawsuit Seeks Damages of $457M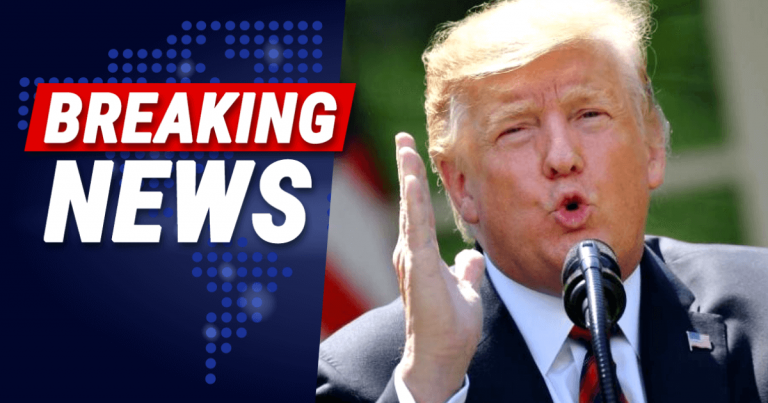 Former President Donald Trump has been on the hot seat ever since the FBI raid on Mar-a-Lago. But even well before that controversy, #45 has been a common target among certain media outlets.
Even when he was in the Oval Office, Trump continually accused the mainstream media of unfairly covering his presidency and publishing only headlines with a negative bent.
But now, he's had enough — and he's fighting back with a mammoth lawsuit.
Many Republican and Conservative citizens will argue that CNN is most guilty of slamming Trump, dating back to the moment he began his presidential campaign in 2016.
The left-leaning network has since attempted to portray itself as more of a bipartisan network, though a lot of right-wing voters aren't yet convinced. And Trump still wants CNN to pay big for their recent history.
That's why he just unloaded a major defamation lawsuit, which accuses the network of slander and falsehoods, all designed to stop Trump from running again in 2024.
This is a surprise stumbling block for a network that has been battling sliding viewer numbers, even though it's unlikely CNN will be forced to pay the full amount of the suit.
Via Washington Examiner:
Former President Donald Trump is suing CNN for defamation, seeking at least $475 million in punitive damages, according to a court filing on Monday.

Trump's lawyers claim in the lawsuit that the cable news network has recently increased a campaign of libel and slander against Trump over fear that he will run for president again in 2024. The former president sued the news outlet in federal court in Florida.
Trump's lawyers claim that in addition to CNN "ignoring all positive information about him," they also "defamed the plaintiff … for the purpose of defeating him politically."
This move had reportedly been in the works for several months, in fact.
Back in July, Trump threatened to sue CNN if they didn't retract certain statements and terms. For example, Trump demanded they take down words like "Big Lie" and "lying" in regards to the 2020 election.
Then there are the labels CNN continually slapped him with. As the lawyers wrote:
Some of the 'ever-more scandalous, false, and defamatory labels' that the news outlet has given to the former president include "'racist,' 'Russian lackey,' 'insurrectionist,' and ultimately 'Hitler.'
Obviously, CNN didn't give Trump what he was asking for this past summer, so his attorneys decided to file suit.
As for the former POTUS, he said: "I am proud to file today's lawsuit in order to begin the process of standing up to Fake News and the Mainstream Media."
Despite these issues, Trump still has plans for a busy autumn. He's going to be campaigning across the nation for Republican candidates, in the hopes that the GOP flips the House and Senate in November.
Currently, Trump hasn't officially confirmed a 2024 run, though he's hinted at it numerous times.
It's possible that the ongoing FBI investigation could stop the former President from running again, and the Republican Party might wind up going with another – perhaps younger – candidate.
In the meantime, though, Trump claims he won't stand for the media's abuse any longer.
Key Takeaways:
Former President Donald Trump filed a $475M defamation lawsuit against CNN.
Trump's lawyers are accusing the network of "ever-more scandalous, false and defamatory labels."
They also say CNN is just trying to stop Trump from running for President again in 2024.
Source: Washington Examiner