Trump Calls Congress Bluff – Prepares 'High-Stakes' Order For Mexico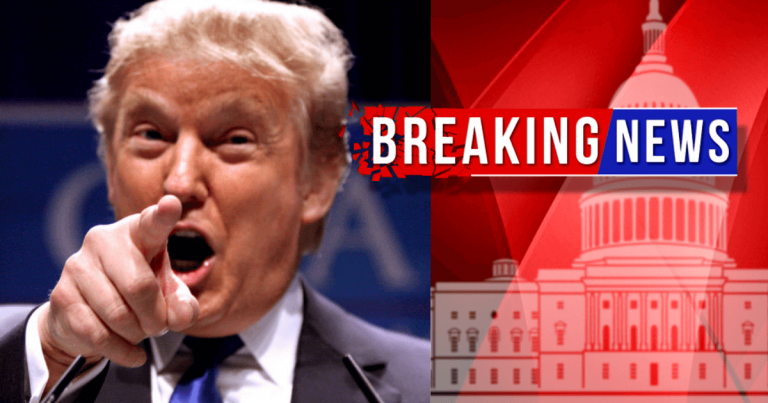 Democrats thought he wouldn't dare – here comes a second one.
When President Trump announced tariffs on Mexico, Congress balked.
They claimed Trump wouldn't dare. Guess again.
Trump is calling THEIR bluff as he prepares his master stroke:
Another national emergency.
From The Hill:
Senate Republicans said Tuesday that the administration has floated declaring a second national emergency to implement new tariffs on Mexico, a move that would set up a high-stakes clash with Congress.
BANG. That's the sound of Trump's hammer crashing down on the Left.
The president is prepared to declare another national emergency to move ahead with his tariffs.
Congress refuses to act. On anything.
Those weak-willed clowns do nothing but obstruct a president that's making America great again.
They even tried to block his last declaration of a national emergency but were overruled by his veto.
Now, they want the border crisis to continue, unchecked, forever.
Congress doesn't seem concerned with what kind of damage that will do to our country, communities, or families.
They would rather try to poison Trump's negotiations with Mexico. He knows what he's doing, but clearly they don't.
Only Trump has the will to get the job done. If Congress won't work with him, he'll find another way.
He always does.
SHARE if you support Trump declaring another national emergency!
Source: The Hill