President Trump Ditches Congress – Finds 'Mount Everest' Of Cash For Border Wall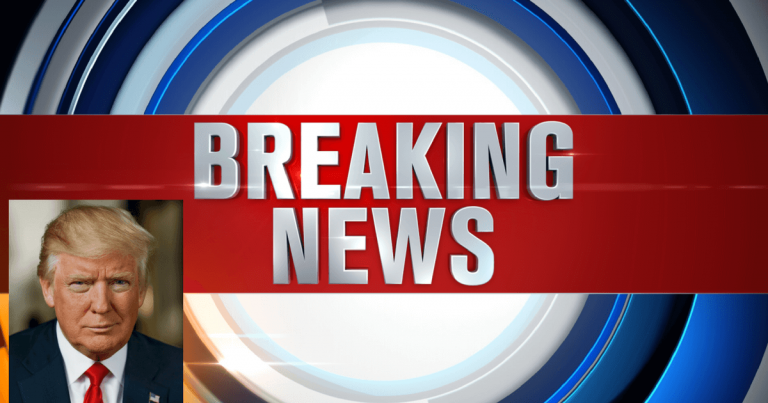 Democrats thought he was done – but Donald's just getting started.
Trump tried to work with Congress to secure our border. They refused, and now they're regretting it.
Donald moved ahead on his own and brushed them aside for the sake of protecting Americans.
Now Democrats are pretty unhappy about how much success he's had getting funding for the wall.
And now the Pentagon has just given him one of his biggest wall gifts yet. From the Daily Caller:
The Department of Defense awarded two military contracts worth almost $1 billion for wall construction on the U.S-Mexico border, the first funds granted since President Donald Trump declared a national emergency.
How do you like that? The DOD just awarded almost $1 billion in two border wall projects. Thank you, Trump!
A company in Texas and one in Montana were awarded these contracts to build and improve the border wall in parts of New Mexico and Arizona.
The New Mexico wall will be 30 feet high and includes a five-foot anti-climb plate at the top. The Arizona wall will include an 18-foot bollard fencing and the same plate.
Watch out – this isn't a fence you want to mess with, border jumpers!
Democrats said they'd never let him do it. They even shut down the government to prevent Trump from securing the border.
But he refused to give him. The border wall was his signature campaign promise. After making good on just about every other promise, he's damn sure gonna get this done.
We still have a long way in securing the rest of the border. But this is progress the Left doesn't want you to know about.
The wall will go a long way in securing our border and making sure criminal aliens don't harm Americans.
To be sure, the mainstream media will not announce this progress. They want patriots to think Trump is letting them down.
They're even spinning stories that the wall isn't really being built. That's a bunch of bull.
Don't let them get away with that.
SHARE to thank President Trump for keeping his word and building the wall!
Source: Daily Caller