Trump Beats Congress To The Punch – Donald Signs New Executive Order To 'Build Trust' In Police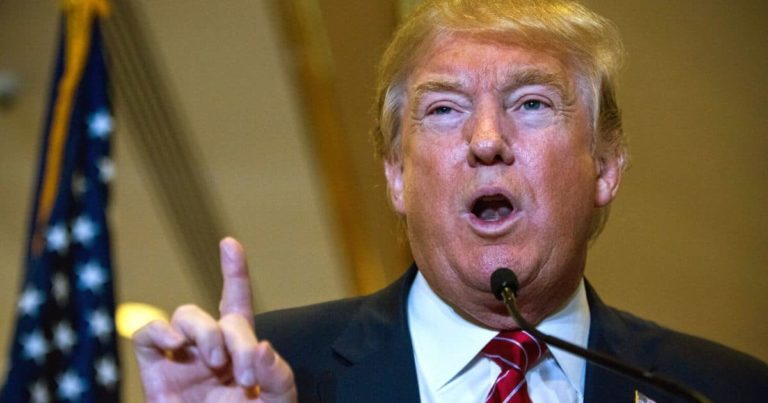 President Trump just blew past Congress.
The wheels of Washington D.C. often turn very slowly, and when the two parties are always at odds, those wheels turn even slower.
For instance, Trump recently pointed to efforts by Congress to pass new legislation on criminal justice reform. But these efforts hit numerous obstacles.
Now, the President has decided that he can't wait for Congress; he needs to move quickly on one particular hot-button issue:
Trump just signed an executive order on law enforcement—it's called "Safe Policing for Safe Communities."
The White House released a video of his executive order announcement:
President @realDonaldTrump announces "historic action to deliver a future of safety and security for Americans of every race, religion, color, and creed." pic.twitter.com/PLChUgTj0V

— The White House (@WhiteHouse) June 16, 2020
The White House says Trump's order will focus on "best practices" for law enforcement, cracking down on officers with repeated complaints filed against them, and federal incentives for police to use civilian experts on issues like mental health and addiction.
The goal is to "help law enforcement build trust and effectively serve the community as our first line of defense."
The White House emphasized Trump's dedication to police officers around the country, in stark contrast to the Democrat and media criticism of his handling of the George Floyd incident and following protests.
However, Trump is an outspoken advocate of criminal reform. And this order should help to solidify that position for the President.
Key Takeaways:
President Trump plans to sign a new law enforcement executive order today. He's not waiting for Congress to pass new legislation.
The order offers "some solutions" and focuses on best practices for police departments.
Trump's commitment to criminal reform is on full display with this move, though many still criticize his response to the George Floyd incident.