After Trump Fires Up 100,000 At India Rally – He Unveils New $3 Billion Peace Deal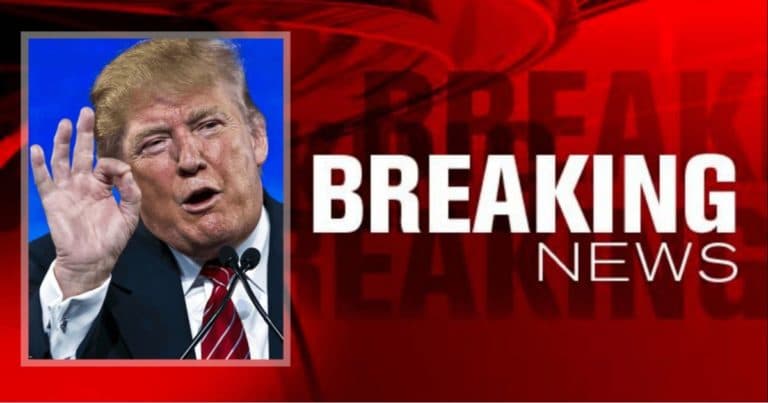 President Donald Trump has millions of followers in this country.
But did you also know our Commander-in-Chief has many fans in other countries as well?
Take the recent rally in India, for example — over 100,000 people packed into Motera Stadium just to hear Trump speak!
And man, he really lit a fire under that crowd. Donald got them cheering like crazy, especially when he mentioned a new $3 billion deal…
This deal will allow our ally to combat evil as it spreads around the world.
We have to work together to ensure peace for all, right?
From The Daily Caller:
President Donald Trump announced Monday that the United States would sell more than $3 billion of 'state-of-the-art military helicopters' to India.
That's one HUGE sale!
And not only does it give India a big boost in terms of protection, America also earns a pretty hefty payday.
Trump pledged to work with Indian Prime Minister Narendra Modi to fight terrorism, and work toward safety and stability for the Indo-Pacific region.
The President wants peace and furthermore, he wants peace for our children's children.
His energy and optimism was so contagious, it really got the Indian crowd going. And Trump's speech was an absolute gem!
If you haven't heard the President's fantastic oration, you just have to check it out:
Trump really is a great speaker, isn't he?
And perhaps his best quote of the speech was this:
I believe that the United States should be India's premier defense partner, and that's the way it's working out.

Together, we will defend our sovereignty, security, and protect a free and open Indo-Pacific region for our children and for many, many generations to come.
That earned the President a huge round of applause, and rightfully so!
He went on to say that under his administration, he has "unleashed the full power of the American military" on ISIS.
And Trump simply wants to give other nations the capability to fight back, too.
The good news for India didn't end there, however. Trump also was hopeful that the U.S. and India would soon reach a "fantastic" trade deal that will greatly benefit both countries.
Overall, there was an estimated 100,000 – 125,000 people in attendance!
How's that for popularity? How's that for fantastic support of our President overseas?
It appears President Trump is a LOT more popular than the media would have us believe…
In the end, this is just more proof that Trump is doing great things for America … and for the entire world, in fact!
SHARE if you love to see the world salute our great President!
Source: The Daily Caller