After Trump Accuses Democrats Of Rebellion – Donald Warns His Favorite Film Is "Mutiny On The Bounty"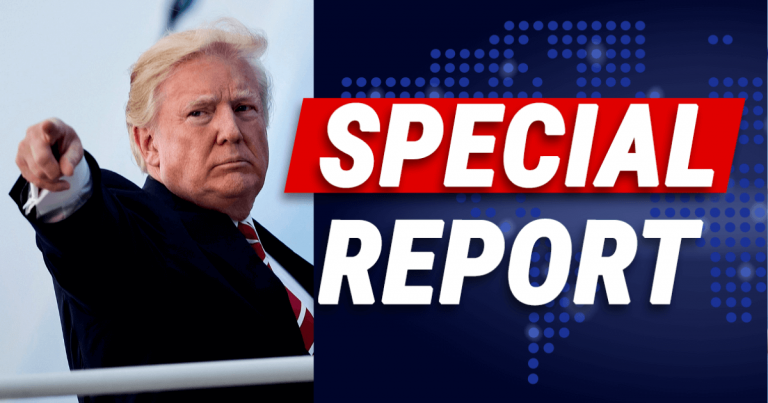 During this unprecedented crisis, Democratic governors have been leaning on the president big time. But now, they seem to be turning on him.
When they needed it, President Trump provided the supplies and resources. The states weren't prepared for a crisis like this. So, the president stepped in quickly to help.
But now, with hope of an end in sight, some governors are discussing reopening their states. Without input from the president. So, Trump dropped a word of warning to them.
From The Sun:
Trump tweeted that he enjoyed a "good old fashioned mutiny" Tuesday, hours after New York Governor Andrew Cuomo called Trump "schizophrenic" for claiming he had the authority to re-open states.

"Tell the Democrat Governors that "Mutiny On The Bounty" was one of my all time favorite movies," tweeted Trump.

"A good old fashioned mutiny every now and then is an exciting and invigorating thing to watch, especially when the mutineers need so much from the Captain.  "Too easy!"
President Trump called out governors trying to reopen their states without his input. He referenced a classic film "Mutiny On The Bounty."
He's signaling that these Democrats were loyal to the president when they needed him. But now they are trying to "mutiny," i.e.: planning to reopen their states regardless of White House guidance.
It's no secret that many are demanding for the shutdowns to end. Americans want to get back to work.
Many are saying that the time to return to normal is now. That, at the very least, we need to enact a gradual plan to reopen states' economies.
But why are these Democrats now trying to move ahead without Trump's involvement? When we all feared the worst, they came to him like little puppies.
Now that the worst seems to be over, they are strutting around like they don't need the president?
Pretty telling, if you think about it.
Does it have anything to do with the fact Trump's a Republican running for re-election?
These Democrats were willing to let Trump take the hit for shutting down the economy.
But when it gets reopened, perhaps they want the credit and the glory?
Not sure if that's the case, but these are members of the rival party, after all.
SHARE to tell these Democrats to get in line.
Source: The Sun