Trump's Homeland Security Cracks Down Hard – Launches High-Priority Investigation Into Antifa Leaders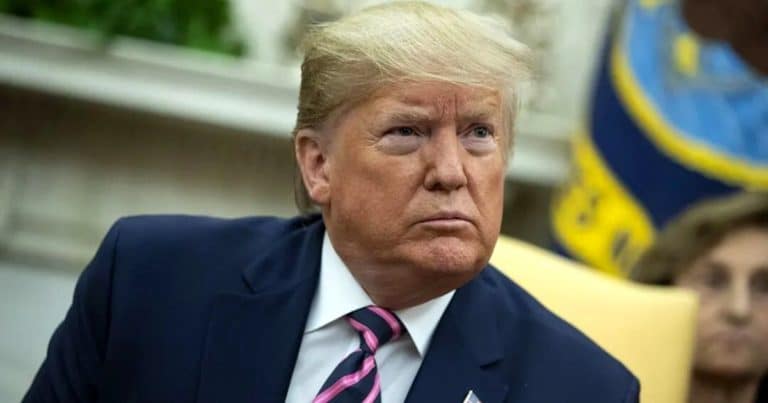 The death of George Floyd sparked numerous protests across the country. But very quickly, they appeared to be coopted by dangerous, violent groups.
President Trump made it clear he would not tolerate riots in America. Which, for some reason, incited outraged from the left. Do they want violent riots?
But he's not stopping in his quest to bring these anarchists to justice. And his team is taking a major step.
From Daily Wire:
Acting Department of Homeland Security Chad Wolf told Fox News on Wednesday night that federal law enforcement officials have opened cases up against leaders of Antifa and other organizations who are believed to be behind violent riots that are plaguing the nation's inner cities.
The acting DHS Chief Chad Wolf announced his agency is leading the charge against Antifa leaders and other groups behind the riots.
He announced that his department is also working with the DOJ and FBI. These agencies have "opened up a number of cases specifically targeting some of the leaders of Antifa and other organizations that are involved."
Our Take:
Plenty of videos and social media posts prove Antifa is the engine behind these riots. They have been discussing their movements and plans across numerous platforms.
They don't care about the death of an innocent black American. These are anarchists that have long talked about overthrowing our way of life.
Is it any wonder the riots and looting seem so well-organized? It's because these groups are using encrypted messaging apps–and sites like Twitter–to plan their attacks.
Once the U.S. branch of Antifa started talking about "infiltrating" residential neighborhoods, even Twitter had to shut them down.
President Trump declared Antifa a "terrorist organization" earlier. It should come as no surprise that these three federal agencies are working to take down Antifa's leaders.
This is a loosely organized collection of far-left and anarchistic groups. They have leaders throughout the country—and even overseas.
But if they think they can allude Trump's DHS, FBI, and DOJ they are sorely mistaken.
It's high time these criminals were brought to justice, once and for all.
SHARE to thank Trump for taking down Antifa.
Source: Daily Wire