Days Before Trump's East Coast Rally – Flipped Democrat Tells America Donald Has Record 100,000 Requests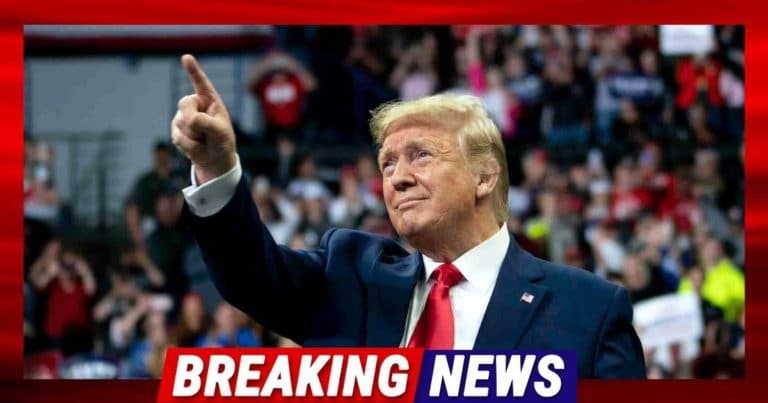 We all know that a Trump rally is a big deal. He has held some of the biggest, most exciting campaign events in our history.
Even as the Democrats tried to remove him from office, Trump's popularity has risen. In fact, it seems people are liking Trump even more, after the Democrats impeached him.
We have already seen one result of the left's impeachment, the flipping of a Democrat congressman to the Republican party.
Rep. Jeff Van Drew left the Democrats in the dust over the partisan impeachment push.
Now, the new Republican is announcing something yuge is going down in his home state.
From New Jersey 101.5:
Congressman Jeff Van Drew says the New Jersey rally he'll attend with President Donald Trump on Jan. 28 has sparked more ticket requests from Trump's campaign than "all the events he's done, in all of the country."

Appearing on the Fox News Channel Sunday morning, the recently-declared Republican Rep. told fill-in TV host Eric Shawn that last he heard, "100,000 ticket requests" had been submitted for the Wildwood rally.
Wow. Who would have seen this coming? In the (mostly) blue state of New Jersey, people are demanding tickets to Trump's upcoming rally.
Congressman Jeff Van Drew announced that one hundred thousand people have requested tickets to Trump's Wildwood rally.
That's not supposed to happen, people. We've never seen enthusiasm grew this much for a president's re-election campaign.
But not only are 2016 Trump supporters as fired up as ever, but it seems that he's winning over new supporters in unlikely places.
In recent rallies, over half of the attendees are not Republicans. Many that attend are Democrats and Independents.
That should make Democrats very, very scared.
New Jersey is considered mostly Democrat. Yet 100,000 people are requesting tickets.
That would be mammoth, in a state like Texas. But New Jersey?
Dang, maybe Biden and all the rest should quit right now?
SHARE to tell everyone Trump's next rally is going to massive!
Source: NJ 101.5