Trump Economy Continues To Roll – America Sets Record It Hasn't Seen In 80 Years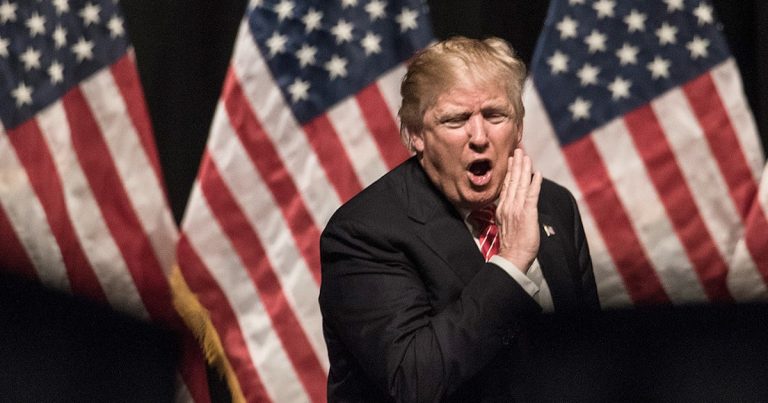 We haven't seen this performance since before World War II!
Remember what all the "experts" said before Trump was elected?
They claimed that if he became President, our economy would be in ruins.
Well, my friends, it's been two and a half years with Trump in the White House … and our economy is far from being in ruins.
In fact, thanks to Trump's leadership, we've recovered from the dark years when Obama crippled our innovation and industry.
And we just set another economic record—one we haven't seen in 80 years.
From Western Journal:
"The Dow Jones Industrial Average closed up more than 73 points Friday, putting a close to a successful June the likes of which had not been seen since prior to World War II…

The S&P 500 was up roughly 6.2 percent this month, making it the index's best June showing since 1955, according to Fox Business."
This is pretty huge. The Dow Jones just had one of its best months in a long, long time.
In fact, we haven't seen this kind of growth since before World War II, in June 1938!
And the S&P 500 enjoyed its best June since 1955.
So, was all this a huge accident? Should the Democrats keep saying we're enjoying this economy because of our previous President?
No. Obama weakened our economy by hitting industries with crippling regulation, not to mention taxes that drove companies overseas.
But Trump has struck back by reducing regulation, lowering taxes, scoring new trade deals, and encouraging businesses to come back.
The results speak for themselves, don't they?
Now, one added point:
Democrats will claim a good stock market only helps the rich. This isn't true at all.
When companies traded on the stock exchange do well, they reinvest that money into our country. They expand, offer new goods and services, and hire more workers.
It's a win for everyone!
SHARE to thank President Trump for putting America first and doing the "impossible"!
Source: Western Journal