Trump Fulfills 'Energy Independence' Pledge – Oil Exports Greater Than Imports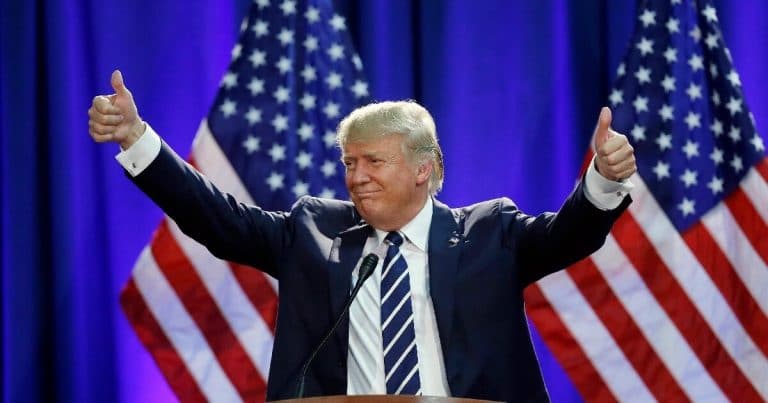 Huge news coming in from our energy sector. And it's all thanks to Trump.
He promised to make America great again in every respect. That includes making the U.S. a leader of the free world.
America must make decisions, free from the influence of outside sources. Especially our enemies.
Democrats tried everything they could to stop this. But Trump has kept his promise.
From The Daily Wire:
For the first time in 75 years, the United States exported more oil than it imported, carrying out a pledge from President Trump that America can achieve "energy independence."

…Over the final week of November, U.S. net imports of crude oil and petroleum products fell to minus 211,000 barrels per day (bpd)…

Oil production has been booming in the U.S. as the shale revolution swept the nation. America is now the world's largest producer of petroleum, passing Russia and Saudi Arabia.
Environmentalists claimed we already reached "peak" oil. Meaning we've tapped out our resources.
Instead, after just two years under Trump, America is producing more oil than ever. More than any other country.
Under Obama, we were suffering. He hit American oil with so many rules, we couldn't produce anything.
That meant Americans had to buy oil from foreign nations. We were subject to countries (that didn't like us). They could cripple our economy on a whim.
Why would Obama do this? Maybe it had something to do with his loyalties. We know they weren't to America.
This news means lower prices for Americans. But it also means we are selling more oil to countries around the world. And we're no longer victims to Middle Eastern regimes.
That's a win-win-win!
This kind of independence means nobody can bully the United States anymore. Something we haven't seen in a long time.
SHARE to thank President Trump for making America energy independent again!
Source: The Daily Wire