Trump Blindsides Europe – Drops $11B 'Nuclear Option' To Make America First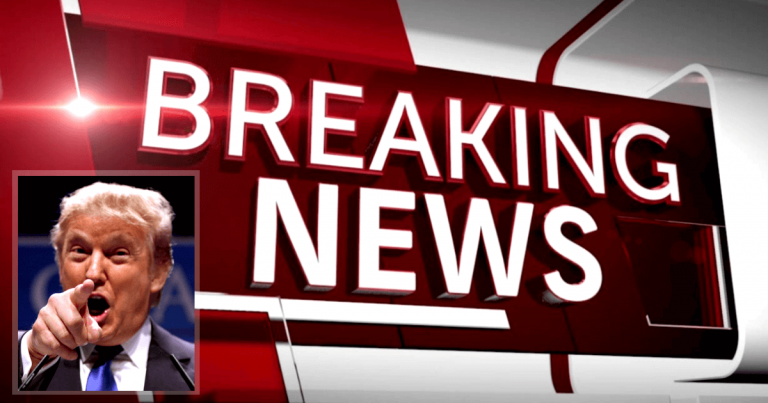 They crossed the line – but they never saw Donald coming.
In 2008, Obama made America took a back seat to the rest of the world. No more.
After eight years of failure, we hired Donald Trump to fix that major mistake.
President Trump has ended bad deals with Mexico and China. Now he's going after the socialist-leaning European Union.
And he's using his "nuclear option" other Presidents weren't bold enough to use. From Twitter: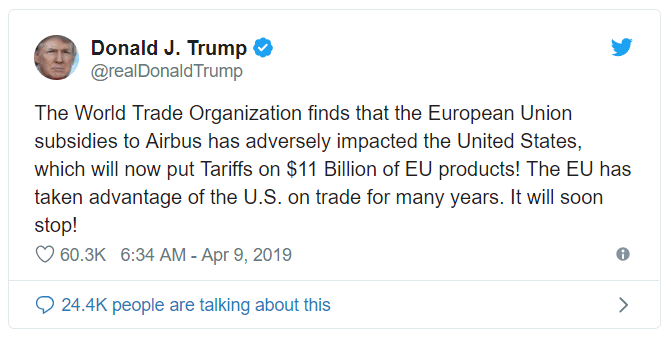 In case you need the text of Trump's tweet: "The World Trade Organization finds that the European Union subsidies to Airbus has adversely impacted the United States, which will now put Tariffs on $11 Billion of EU products! The EU has taken advantage of the U.S. on trade for many years. It will soon stop!"
How's that for karma, EU?
Trump is slamming Europe with an $11 Billion tariff. Why? Because they screwed us for years with unfair deals.
This is more than just the Airbus fiasco. For a long time, Europe has been dumping cheap goods into the U.S.
And in return, they hit American products with high tariffs. There's no way we can compete.
So Trump is giving them a taste of their own medicine. It sounds painful, but he's just leveling the playing field.
But here's the good news:
If the European Union is smart, they'll lower tariffs on U.S. goods in their own countries. Then the president will gladly respond in kind.
We saw Trump pull this off in China. If it worked there, then watch it work in Europe.
The Left and the media laughed when Donald called himself The Dealmaker. They're not laughing now.
All because the American people stood up and said they wanted to put America FIRST again.
SHARE to tell Trump "Thank You!" for putting America FIRST
Source: Twitter