Trump Drops New Executive Order – Stops America's 'Red Opponent' In Its Tracks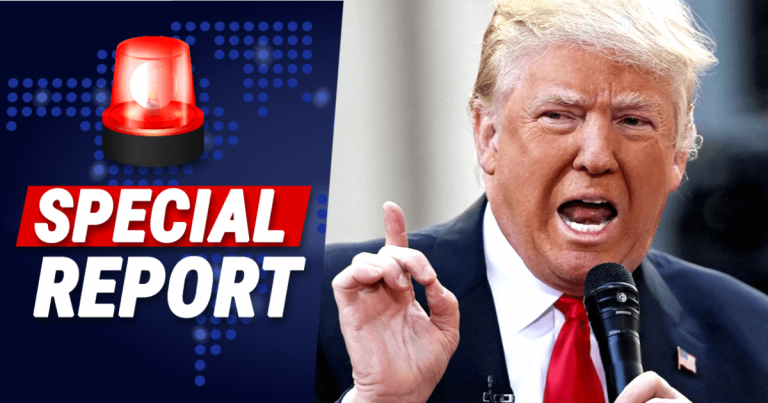 They went too far, so Donald's using his presidential power.
Once again, Donald Trump is putting America first. Unlike his predecessor, who put every other country ahead of us.
Our competitors around the globe look for ways to infiltrate our country. Modern tech makes that MUCH easier.
But Trump just dropped an executive order that will freeze America's communist 'red opponent' and their spies in their tracks.
From CBS News:
President Trump signed an executive order Wednesday banning the purchase or use of technology that poses a national security risk. The order did not specifically mention any countries or companies, but it would especially affect the Chinese telecommunications company Huawei.
Take that China! Trump just signed an order that bans federal agencies from buying or using technology with a security risk.
That includes cell phones, laptops, and other tech made by Chinese company Huawei.
In recent months, we've learned all sorts of things about the tech coming from China. Amazon and Apple both had scares that Chinese manufacturers were putting spy chips in their products.
What?! That's no good.
The Chinese company Huawei has been at the center of all this.
Imagine what would happen, if FBI agents were using Huawei phones—and China was listening!
Any government agency that uses these devices—or others like them—would pose a serious risk to you and me.
Government secrets or confidential intelligence would leak to our enemies. Hackers and other agents could sell that information to the highest bidder.
President Trump's order will prevent the use of such devices, ensuring our nation is that much safer.
SHARE to thank President Trump for protecting Americans first!
Source: CBS News