Trump Fan's Baltimore Cleanup Sparks National Movement – So Of Course Democrats Oppose It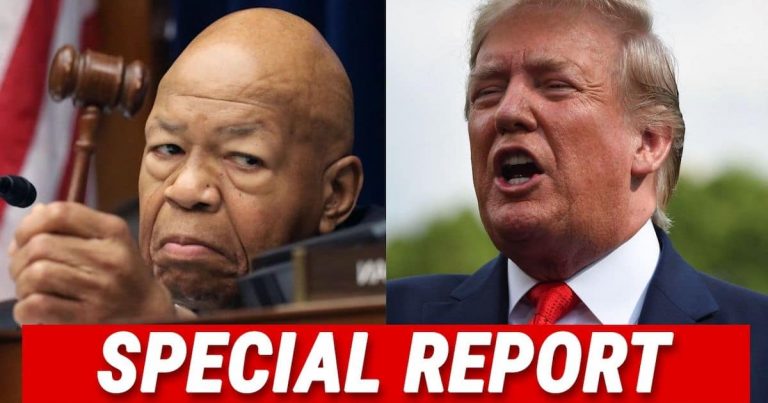 They cleaned up King Elijah's streets, but it's not ending there – and Dems are steaming!
You may have heard about how a Trump supporter led a team to clean up Baltimore.
Unlike the Democrats who live in the city, Trump's people are doing something to help those in need.
The cleanup went so well, they are doing it again. In fact, it seems to have sparked a movement.
From Twitter:
We're already planning a second Baltimore cleanup.

I'm also working with organizers on trash cleanups in Los Angeles, CA, Newark, NJ, and Norfolk, VA.#AmericansHelpingAmericans pic.twitter.com/tjn5xH2cil

— #ThePersistence (@ScottPresler) August 9, 2019
"We're already planning a second Baltimore cleanup. I'm also working with organizers on trash cleanups in Los Angeles, CA, Newark, NJ, and Norfolk, VA. #AmericansHelpingAmericans"
Isn't that amazing? One act of generosity is inspiring a movement to clean up and improve our county.
All because Trump brought to light one city's need.
Isn't that what true leaders are supposed to do?
You won't believe it, but there are Democrats actually upset that conservatives are pitching in and helping Baltimore residents.
When you read why, you'll truly be amazed.
From Western Journal:
In an opinion piece published Tuesday, the newspaper actually took issue with activists taking a broom to a West Baltimore neighborhood…

The Sun insinuated those good Samaritans were indirectly trying to make West Baltimore residents look lazy: "If a crowd of volunteers could clean up 12 tons of trash in 12 hours, how incompetent and helpless must Baltimoreans be if they can't manage it in decades, right?"
Wow. If there was ever a braindead social justice warrior, it's the idiot who wrote that piece.
Baltimore has been suffering for decades, thanks to crime, poverty, and drug addiction.
Democrat Elijah Cummings has done nothing to turn the city around. He's received billions from the federal government—with nothing to show for it.
Then, a few plucky conservatives decided to walk the talk of patriotism—by helping clean up the city.
Now, more people are going to do it in other cities. They're not spreading bad things (like Antifa). Nope—they're improving the lives of Americans.
And the Baltimore Sun says this is the bad thing because it makes other people look bad.
You know what Baltimore Sun, yes, yes it does. Those residents sat back and let their city fall apart.
Worse still, the Democrats you endorse spend billions on nothing. They let Baltimore become a crime-infested slum with no jobs or education.
Only now, thanks to the president, are people actually trying to turn it around.
Maybe you should be thanking Scott Presler and his team to doing what you refuse to do.
It's shocking that people at that newspaper can't be humble enough to appreciate this movement. I don't see them pitching in. Why not?
Don't you care about Baltimore? Of course not. You only care about spewing hate, because this started with Donald Trump.
Pathetic.
SHARE if you support this movement to clean up our Democrat-ruined cities!
Source: Western Journal, Twitter