Trump's Fed Up With Obama, So He Reveals Barry's 'Humanitarian Crime' They Tried To Pin On Donald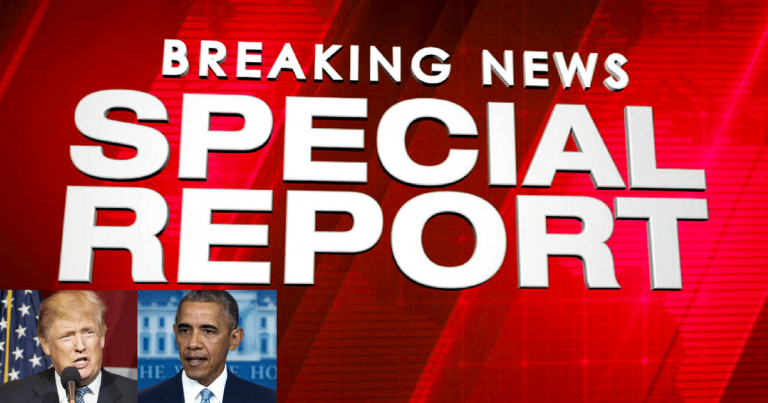 Democrats tried to pin it on Donald – but he's pinning the tail right on the donkey.
Democrats can't stop calling Trump a cold, unfeeling President, the exact opposite of Barack "open borders" Obama.
What's the real truth?
That Donald is a deeply caring man who strongly supports immigration—but only the legal type.
And what reasonable leader wouldn't? What is a nation without borders?
That's right. It's not a nation at all.
But Democrats keep hitting him on the border, and they've been using that "kids in cages" argument against him for months now.
So now Trump is telling the whole world the truth.
From Breitbart:
"Take a look. The press knows it. You know it. We all know it.

Those cages that were shown, I think they were very inappropriate, they were built by President Obama's administration. Not by Trump.

I'm the one that stopped it. President Obama had child separation."
Most of us knew it, but now POTUS is confirming it: YES, it was Obama who built the cages.
Who's cold and unfeeling now?
But the media hasn't stepped up and acknowledged this fact. And why do judges across the land continue to obstruct Trump's goal of fair and legal borders?
Trump's got a simple answer:
"They don't want to fix it."
Obviously, they don't.
And they don't want America to have the truth about the issues, either, because Democrats just refuse to admit these cages were NOT Trump's doing.
The bottom line is this:
When you blame Trump for something he didn't do, it's going to blow up in your face.
But you won't hear a word out of the media. The only way America will hear about it is if everyday Americans tell everyone they know.
SHARE to spread the word: OBAMA built those cages, not Trump!
Source: Breitbart