After Trump Finds California Misconduct – He Drops $9M Hammer On Their Governor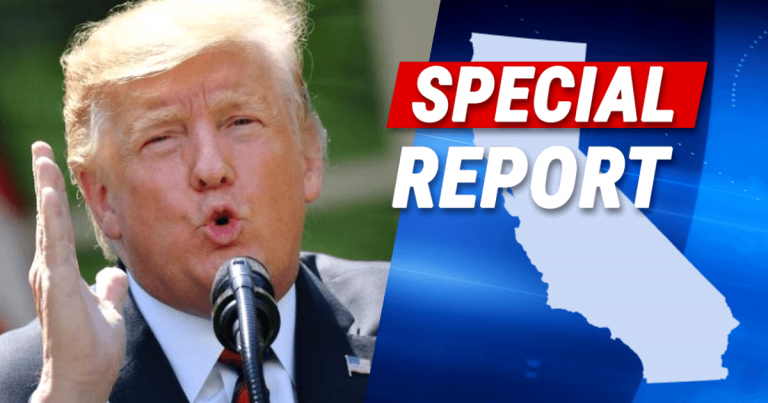 They tried to hide it from Donald – but he's making them pay up.
It's no secret that Democrat-run California is no friend to President Trump, but their time has come.
Their leaders go out of their way to defy his agenda to make America the greatest nation in the world. I'm sick and tired of it—I think we all are.
And that's why Trump just struck another blow against them—California thought he'd never find what they did.
But the president found out their dirty little secret and got them back.
From Western Journal:
The Trump administration is withholding more than $9 million in wildfire assistance to California after a financial audit suggested that the state was overbilling the U.S. Forest Service for costs incurred fighting fires on federal lands.
Uh-oh! Looks like California was "padding the bill," so to speak. They are being accused of overbilling the U.S. Forest Service for the cost of fighting fires.
That's called embezzlement in the real world most of us live in, Governor Newsom.
Some of the fires were on federal lands, so that sounds fair. That means the government should pay them back.
However, the U.S. Forest Service found some tricky accounting in the bills.
California was missing a few receipts. They are is requesting $9 million more, without proper documentation.
What, did you think Trump wasn't going to notice that little extra bit? Is that $9 million like a tip? This isn't Denny's you guys.
Maybe some California lawmakers thought they could squeeze a few million from the federal government.
Maybe they had house payment overdue. Or they wanted a new yacht. Who knows.
The bottom line is, I don't think California deserves any more of our taxpayer dollars.
SHARE to tell Trump not to send Sanctuary California another DIME.
Source: Western Journal