President Trump Fires Over 3,000 Swamp Slugs From Washington's Most Wasteful Program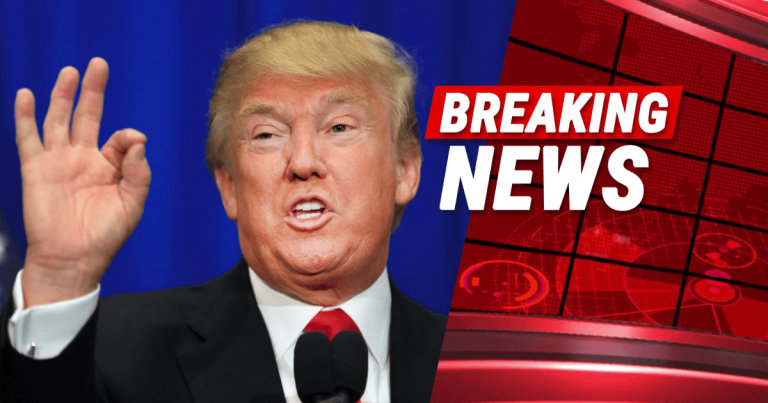 The largest cut in a decade – and we have Donald to thank for it.
Do you believe the federal government is too big, bloated and wasting taxpayer dollars?
So do we – and we elected President Trump to clean up the swamp and stop the politicians who are making things worse.
Democrats and the media are very unhappy, then, to learn that Trump his keeping his promise in a big way.
Nothing like this has been done in a decade.
From the Washington Post:
The Trump administration announced Friday that it will kill a Forest Service program that trains disadvantaged young people for wildland fire fighting and other jobs in rural communities, laying off 1,100 employees — believed to be the largest number of federal job cuts in a decade.
Cuts, cuts, cuts! That's what I like to see.
But the Washington Post spends most of the article arguing why Trump is hurting the "disadvantaged" in rural communities, mostly his voter base.
Then why would Trump choose this program to cut as the biggest cuts in a decade?
The answer is easy: waste.
Officials said many of the Forest Service operations are low-performing, with inefficiencies and high costs, and that a reboot was necessary.
If there's one thing Donald Trump the businessman can't stand, it's waste. He does not want our country wasted on liberal ideas.
And he can't stand seeing your taxpayer dollars wasted on big, bloated government.
He's not getting rid of this program entirely. Instead, he's folding it into the Labor Department and making it more efficient.
He's cutting expensive Washington jobs in favor of helping more people, cutting the budget, and putting more money back in taxpayer pockets.
It's about time the rest of the country got on board with common sense, don't you?
We've got to keep standing up and spreading the word that Trump is making a difference in D.C.—because if we don't, he won't get another 4 years to make his changes stick for good.
SHARE if you support Trump's cuts to drain the Washington swamp!
Source: The Washington Post