Trump Unveils 'First Step' To Firing Nancy Pelosi – And She Should Be Sweating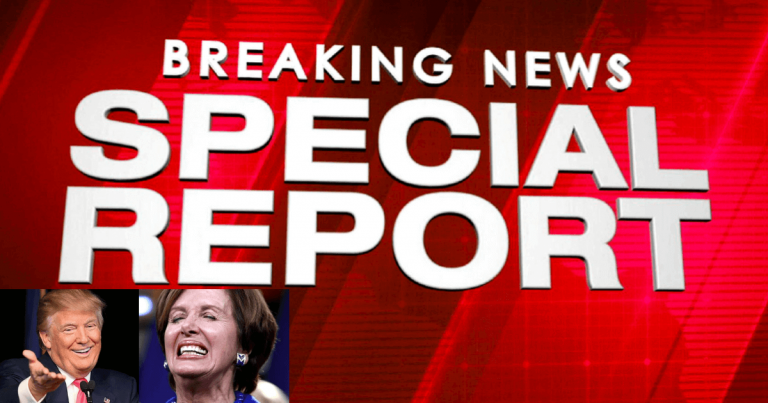 Nancy's in trouble now – Donald's coming for her!
We all know the kind of job Nancy Pelosi has been doing as Speaker of the House—the kind that could get her fired.
She promised the world to voters to get in during the 2018 Elections. But over the last year, she has sat back as Democrats spread chaos.
It's clear she's no longer fit for the job. But to get rid of her requires that Republicans can retake the House.
Hopefully, they'll appoint someone as sharp as Jim Jordan to oversee it.
The first step is clear. And Trump announced to a packed rally what they have to do.
From Breitbart:
President Donald Trump urged supporters in North Carolina on Monday to defeat Democrats in the special election for the Ninth Congressional district in the state.

"Tomorrow, we take the first steps to firing Speaker Pelosi and winning back the House in 2020," Trump said. "We need everybody to get your friends, get your family, and get your neighbors and get out and vote for Dan Bishop."
Yup. The North Carolina special election for their Ninth district will put another Republican in the House.
From there, Trump can run with that momentum a conservative majority in the 2020 Elections.
If Trump is going to succeed in some of his most crucial plans—the border and healthcare—he needs all the help he can get.
That means "firing" Pelosi as Speaker. She and her House Democrats only care about wasting your tax dollars in finding ways to impeach Trump.
With a Republican majority, we can find a new Speaker. The House will actually support Trump's plans, instead of wasting years on nothing.
Hopefully, North Carolina will do the right thing and elect Dan Bishop. From there, a red wave will sweep over America, ejecting liberals from office.
Are you in?
SHARE if you're ready to fire Nancy Pelosi by bringing the red wave!
Source: Breitbart