Trump Flips Top Democrat – She Just Voted Twice To Help Donald Restore The Constitution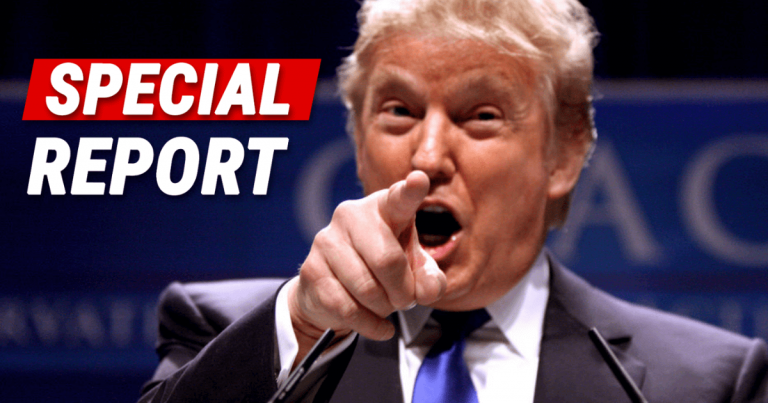 No one thought she'd do it – but Donald pulled it off.
It may seem unlikely. It may seem like it rarely happens (because that's true). But once in a blue moon, when the stars are aligned, a liberal does the right thing.
Over the last two years, Donald Trump has been saving our courts from the nightmare created by Obama.
Our last president tried to turn our judicial system into a radical, progressive army. His judges, like his administration, forced liberal policies onto the country.
President Trump has been fixing that, by appointing conservative judges to the bench. And recently, one radical liberal is helping him do that.
From Daily Caller:
Democratic Arizona Sen. Kyrsten Sinema voted "yes" Wednesday on two of four U.S. district judges up for Senate confirmation.

Sinema was one of only three Democrats to vote to confirm Trump appointee Kenneth D. Bell to be U.S. district judge for the Western District of North Carolina.
Wow – well I guess thanks are in order!
First, thank you to President Trump for filling so many judicial seats with solid judges.
But thank you too to Kyrsten Sinema.
Kyrsten Sinema won her Arizona Senate seat by the slimmest of margins. Many thought she swiped the election, thanks to questionable tactics.
Perhaps she realizes just how weak her position is. The state has a long history of conservative senators (the last two were Republican, as is the other, current senator). If she appears too left-wing, she might not have that seat come 2022.
But to vote for Trump-nominated judges is shocking, even for a liberal in a conservative state. Democrats have banked on using judges to overturn Trump's agenda.
Activist judges are their last chance at stopping the Trump train, or at least slowing it.
You'd think zero Democrats would vote in favor of Trump judges. But Sinema, as well as West Virginia's Manchin, was willing to cross the aisle.
SHARE to thank Trump for restoring our courts!
Source: Daily Caller