Trump Floored by the Latest Polls – Donald's Numbers Are Through the Roof with Unexpected Demographic: Millennials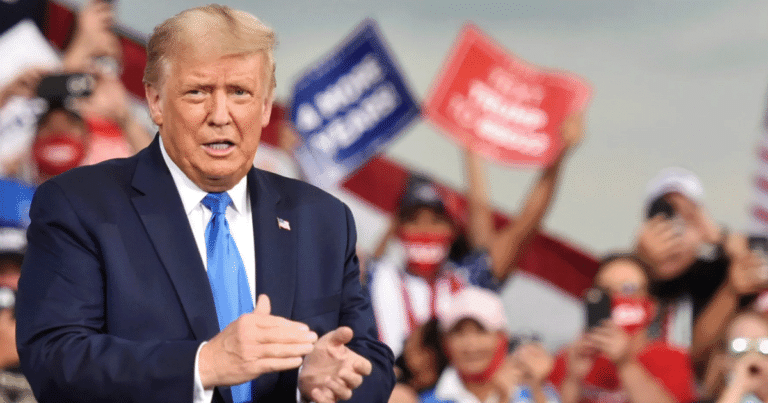 What's Happening:
Ever since Democrats did the unthinkable: indict a former president, Donald Trump has enjoyed a surge in support. Even his political rivals are defending him. GOP polls seem to suggest his support as the nominee is growing.
We can't predict how this "trial" will shake out. But we do know the left's scheme is backfiring.
This indictment might propel Trump into the general election, perhaps all the way into the White House. But a new poll is revealing which group of Americans is supporting Trump the most. Nobody saw this coming.
From Newsweek:
Trump's YouGov Rating currently shows that the Republican's popularity among millennials—generally those born between 1981 and 1996—is at 47 percent.

This figure is higher than Generation X (anyone born between 1965 and 1980), where Trump is considered popular among 37 percent, and Baby Boomers (those born between 1946 and 1964), where he is also at 37 percent.
Wow. One of the youngest demographics in the country, Millennials, are supporting Trump more than any other. According to a new YouGov poll, 47% of Millennials are backing the former president. That is higher than Generation Xers and the Baby Boomers (who have long supported Trump).
Trends show that people become more conservative as they age. Millennials, who were gaga over Obama a few years ago could now be seeing the light. As they start families and try to build wealth, this group of Americans are realizing just how stupid socialism really is.
The next generation after them, often called Generation Z, is still a toss-up. Some polls suggest they are more conservative than Baby Boomers' parents. But out of this generation, we see the strongest supporters of the transgender movement and socialist programs.
But most experts agree that the next president will need the support of Millennials, perhaps more than any other group if they want to win.
Key Takeaways:
Millennials are supporting Donald Trump more than any other generation.
According to one poll, 47% of Millennials approve of the former president.
Trump's support has grown after Democrats indicted him.
Source: Newsweek