Trump Starts Project 'Fly And Release' – Drops Border Crossers In Major Sanctuary City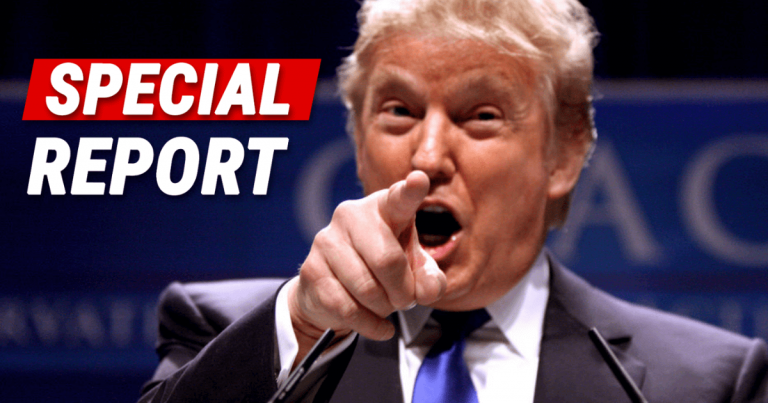 Democrats didn't think Donald would try it – here they come.
President Trump is trying to get the border problem under control. But Democrats in Congress obstruct, letting it get worse and worse.
So Donald has a new solution. Presenting: Project Fly And Release.
All the Democrat "obstruction" is backfiring on them. There's no room left in the Southern detention centers, so Trump's DHS is doing the only thing they can do.
They're flying border crossers to major cities across America and releasing them.
From Breitbart:
The Department of Homeland Security (DHS) is flying border crossers… into cities across the United States and releasing them directly into American communities, reports claim.
And where, exactly, are they going?
Customs and Border Protection officials said they began flying migrant families from overcrowded facilities in the Rio Grande Valley in Texas to San Diego on Tuesday.
Because the situation is no longer controllable, DHS has no choice but to move border jumpers to other parts of the country, and they're starting in sanctuary cities like San Diego and sanctuary states like California.
Major regions, mostly controlled by liberals, are receiving thousands of detained border jumpers.
Democrats will have to shoulder the burden they helped to create. Hey, you wanted more border jumpers, Pelosi. Enjoy!
The reality is, without the border wall funding, the problem will get worse and worse. Sanctuary cities like San Diego will have to deal with the problem they helped create.
Did they really think they could obstruct immigration reform and expect the rest of us to pay for it?
I don't think so.
Trump is throwing their problem back into their faces. Let's see how Democrat voters like it when they have no money left for bridges and road repairs.
Why? Because their government is bankrolling border jumpers.
SHARE if you think Democrat California is getting what it deserves!
Source: Breitbart