Trump Picks His Impeachment 'Gang of 8' – His House Stars Back Up Donald At Senate Trial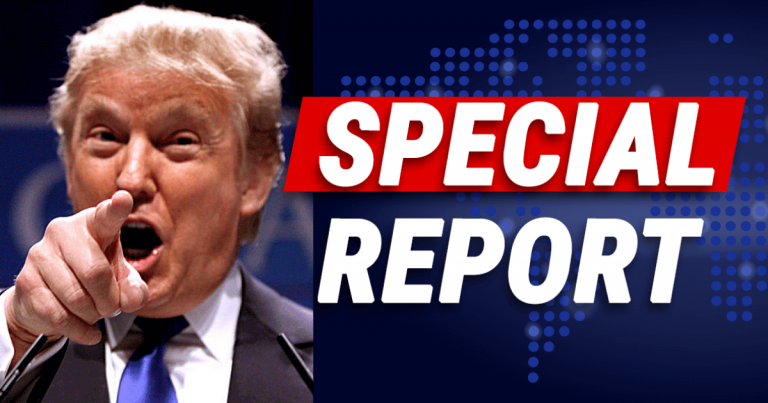 The Senate trial is underway. Today, Republicans will be debating various rules, as Democrats bicker about how "unfair" everything is.
Pelosi sent over her "impeachment managers." And, boy, is it a whos-who of Trumper-haters. Topping the list are names like Adam Schiff and Jerry Nadler (surprisingly, Pelosi didn't want to show her face).
I guess the House thought these "experts" on the House inquiry would help make the trial go their way.
But Trump is firing back. He announced his team.
And on it are some House stars of his own.
From The Hill:
The White House announced Monday that President Trump appointed several prominent Republican House members to advise his impeachment defense team ahead of the Senate trial set to begin this week.

GOP Reps. Jim Jordan (Ohio), John Ratcliffe Texas), Mike Johnson (La.), Mark Meadows (N.C.), Debbie Lesko (Ariz.), Lee Zeldin (N.Y.), Elise Stefanik (N.Y.) and Doug Collins are set to play leading roles.
Boom. President Trump picked several House members to advise his defense team during the trial.
And among them are non-other than some Republican heavyweights who fought the left during this sham of an inquiry.
We all know the names of Jim Jordan, John Ratcliffe, Mark Meadows, and Elise Stefanik.
These Republican House members went toe-to-toe with Democrats as they pushed their bogus hearings.
They made sure America saw through what they thought was a complete sham of an investigation.
Not only are these proud conservatives who fight the good fight, but they are also loyal to President Trump.
Their insight into this entire affair will go a long way in securing Trump's victory.
I'm sure Democrats like Adam Schiff won't be happy to see them popping up in the Senate.
SHARE if you think Trump will be acquitted of this Democrat impeachment!
Source: The Hill