Trump and GOP see biggest support day – Donald's birthday set the record at $14 million raised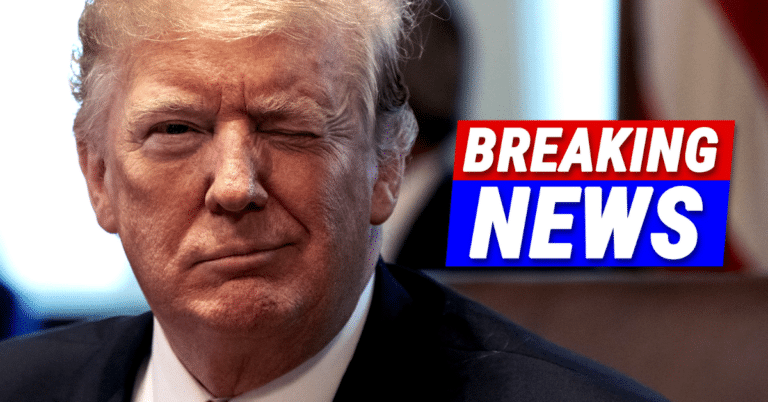 What's Happening:
As the media predict Joe Biden will beat Donald Trump, citing a variety of left-wing polls, the Trump campaign continues to build support.
This weekend, Trump announced the official start of his general election campaign. Yet, even during the COVID-19 lockdowns, his team was raising support. So much so, they announced a new record for the month of May:
The Trump campaign, the Republican National Committee and their joint fundraising committee raked in a combined $74 million in May, topping their April numbers…

The RNC told Fox News that the $74 million brought the Trump campaign and RNC's total fundraising to more than $817 million and that the joint entities now have $265 million cash-on-hand…

RNC and Trump campaign saw their single largest online fundraising day ever, raising $14 million online in just 24 hours, corresponding with President Trump's birthday.
The media continues to press the narrative that Trump is "losing ground" with Americans. Yet in addition to a significant "enthusiasm gap" experienced among Biden's supporters, Trump continues to pull in record numbers of cash for his war chest.
Republicans saw their biggest single fundraising day on President Trump's birthday, pulling in $14 million. As states came out of lockdowns in May, Trump's team raised more money than the previous month. To date, the RNC and Trump campaign have over $265 million in the bank, which—according to the party— "dwarfs" Biden and the DNC.
It's not speculation to say that this trend will continue. As Team Trump increases their activity over the summer, enthusiasm will most likely grow among supporters, resulting in more contributions. Some have suggested Joe Biden's fundraising efforts in May got a boost from the racially-charged protests (resulting in donations via Black Lives Matter), which might wane in the coming months.
Meanwhile, Trump's campaign is using modern techniques, including social media and a new app, to pull in more supporters.
Key Takeaways:
Team Trump and the RNC topped their April fundraising numbers in May, with $74 million.
The campaign saw its biggest fundraising day on the president's birthday, with over $14 million raised.
The GOP has more cash on hand than the DNC and Biden campaign, coming in at $265 million.
Source: Fox News