Trump Vows to Make History with Major Action – He'll Launch "Largest Operation" Ever If Elected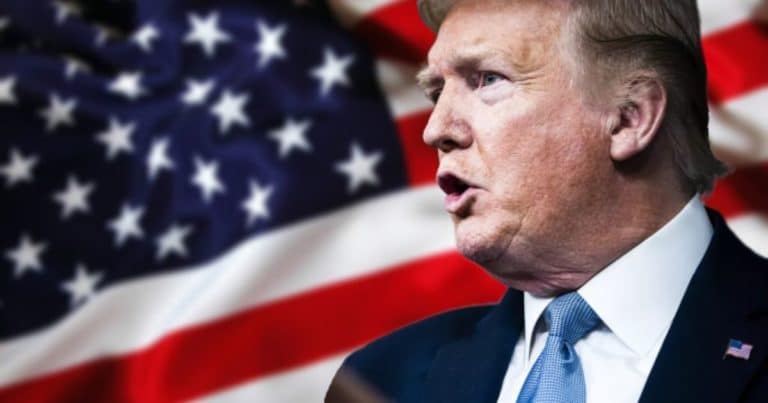 Former President Donald Trump is already hitting the campaign trail hard, as he gears up for another White House bid.
During last weekend's Conservative Political Action Conference (CPAC), Trump made several strong promises to America, and lambasted the Biden administration for failing on multiple fronts.
He also revealed a historic operation that will launch if he's elected again in 2024.
The border crisis continues to be a primary cause of concern for many Americans, as the department of Homeland Security (DHS) and other border authorities have reported record-breaking surges in recent years.
Critics consistently claim that President Biden and Vice President Kamala Harris haven't made many moves to stop the flood, either.
The Supreme Court recently ruled that Biden couldn't put an end to Title 42, though the administration obviously still wants to do it. And the number of illegals inside the U.S. just keeps rising.
This is what Trump plans to stop — and with the "largest domestic operation" ever (via Washington Examiner):
Former President Donald Trump unveiled plans for a mass deportation should he win a second term as president in 2024 during his Conservative Political Action Conference keynote.

'Under my leadership, we will use all necessary state, local, federal, and military resources to carry out the largest domestic deportation operation in American history.

We will pick them up, and we will throw them out of our country, and there will be no questions asked.'
Trump detailed his far-reaching plan, saying the first reconciliation bill he'll sign "will be for a massive increase in border patrol and a colossal increase in the number of ICE deportation officers."
The former POTUS said other countries just keep emptying their prisons and asylums and dumping those people on our doorstep.
On top of that, Trump intends to target high-crime cities around the nation, saying he'll "send in the National Guard until law and order is restored."
Rising crime and violence, especially in America's cities, is another hot topic of debate for citizens. And most Conservatives and Republican leaders point the finger at soft-on-crime Democrats.
When Trump was in office, his highly controversial border wall was constantly under fire from leftists, but we also saw the lowest illegal immigrant border encounters in decades.
When Biden stepped into the Oval Office, he immediately stopped construction on the wall and eased other Trump-era border policies.
The results have been catastrophic according to numerous border authorities and other sources, and Trump is tired of seeing the country under constant siege. So, he has big plans to fix the situation.
Key Takeaways:
Former President Donald Trump promised to launch the biggest "mass deportation" plan in U.S. history if he's re-elected.
Trump will sign off on massive increases in border patrol and the number of ICE officers.
He also said he'll crack down on crime in America's cities by sending in the National Guard.
Source: Washington Examiner