Donald Trump Makes GOP History In 2021 – The Former President, "Unheard Of In Recent Memory," Endorses 40 Candidates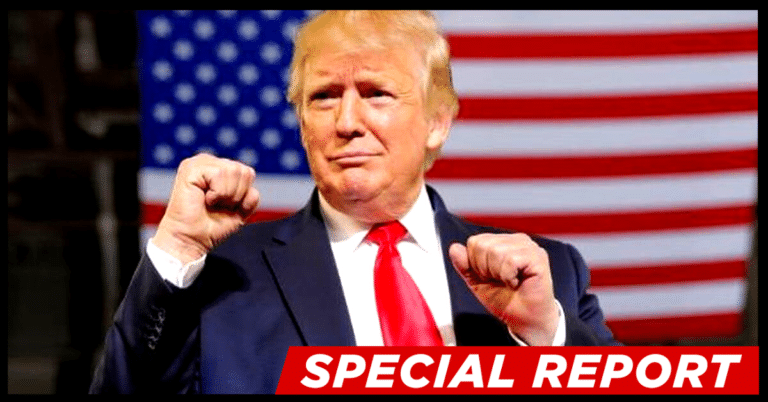 When former President Donald Trump left the White House earlier this year, Democrats celebrated. And at the time, many leaders probably hoped Trump would recede into the shadows.
Instead, the opposite has happened: the former Commander-in-Chief has remained extremely active in the political sphere. In fact, he's so active that he's setting new records.
And this could point toward one thing — another Presidential run in 2024.
That might explain why Trump remains in the political limelight in D.C. Trump hasn't hesitated to voice his opinion on most of 2021's most important topics, and he frequently calls out the Biden administration.
But it doesn't just end with his opinion.
In fact, Trump is going above and beyond what anyone might've anticipated. He's keeping a close eye on his fellow Republicans, and he seeks to endorse the best candidates in the country.
This has been happening at such a fast clip that everyone is taking notice.
And as a recent Fox News piece says, Trump's endorsement "is hands-down the most sought after in the Republican Party." That's largely because Donald continues to be hugely popular among right-wing citizens.
So, Trump is now acting as "kingmaker" for his party:
The former president – eight months removed from the White House – remains extremely popular and influential with Republican voters and politicians as he aims to continue playing a kingmaker's role in the GOP.

And as Trump repeatedly flirts with another White House run in 2024, thanks to a spate of recent endorsements, he's now backed nearly 40 Republicans running in elections this year and next year, from statewide races such as senator and governor to down-ballot contests.
That's right: nearly 40 GOP candidates running this year and next year have received Trump's support.
This ranges from smaller politicians on the state level to federal government candidates, and the former President is never shy about pushing his favorite horse.
It's not uncommon for past Presidents to endorse future political candidates, but Trump is doing it on an unprecedented scale. And again, his prolific activity could indicate more involvement in the future.
Fox added:
'Once again former President Trump is proving to march to the beat of his own drums,' veteran political scientist Wayne Lesperance said.

The vice president of academic affairs at New England College said the number of Trump endorsements so far this year are 'unheard of in recent political memory.'
Republicans are trying to win back the House and the Senate, and many GOP leaders say they're primed to do exactly that in 2022.
The "red wave" could definitely happen, especially with Biden's flagging approval numbers and a number of serious issues plaguing the country — from Afghanistan to the border to inflation.
And Republicans seek to take advantage.
Leading the charge is indeed the former President, and current candidates desperately want his backing.
Communications Director for Trump's leadership PAC, Taylor Budowich, says Trump's endorsement "is the most powerful" in the history of U.S. politics, and he'll support those who agree with Donald's America First agenda.
If Trump still has this much political influence, Democrats might want to start worrying.
This indicates that if Trump decided to run for President again in 2024, he might get even more support than he did before. And it would be double jeopardy for Democrats if the GOP wins back the House and Senate.
Right now, that red wave looks as if it could be very real.
Key Takeaways:
Former President Donald Trump has endorsed nearly 40 GOP candidates.
This is "unheard of in recent political memory," and experts say Trump's backing is highly sought-after.
Trump is more active in the political sphere than most any President before him, which could point toward another run in 2024.
Source: Fox News