Trump's Homeland Ends Border Problem – Donald's Finally Stopping The Infamous 'Catch And Release'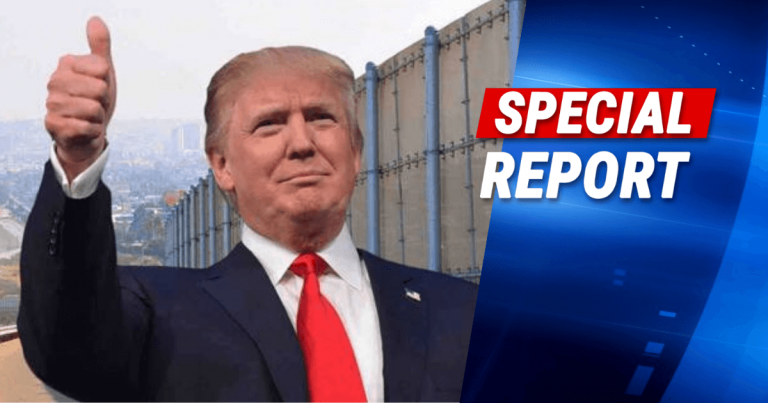 Democrats thought Trump wouldn't dare – well it's over!
President Trump has vowed to fix our border problem since the election—and this week he's making some serious progress.
It's been a long road trying to fix the mistakes of past presidents. President Trump promised to reform our system and build a big, beautiful wall.
But he's hit one roadblock after another, thanks to obstructing Democrats. Trump has had to make politically unpopular choices to put America first, but he thinks it's worth it.
And now, Trump is finally putting an end to one of the worst practices.
From Washington Times:
Homeland Security will finally end "catch-and-release"… saying the department has finally gotten a handle on the migrant surge that had sowed chaos at the border over the last year.

Mr. McAleenan said families that attempt to claim asylum will usually be sent to wait in Mexico while their cases proceed in U.S. immigration courts. Those who don't attempt to claim asylum will be quickly returned to their home countries.
Take that Democrats! One of Obama's worst policies is finally being brought to an end.
"Catch-and-release" let border jumpers released into our country with a court date.
But few, if any, ever showed up to court. Catch-and-release was clearly designed to reward these people, while hurting those who come in the right way.
Looks like it was a clear incentive for many to sneak over the border.
Already we've seen the border numbers drop. But you ain't seen nothing yet. With catch-and-release gone, few will want to risk it all just to be sent right back.
You better believe the Democrats will try to fight this new decision. As always, they will spend time and money to help anyone trying to get in.
But considering the changes Trump has made in the federal court system, I'm guessing the Democrats are going to have a hard time.
SHARE to thank President Trump for ending catch-and-release!
Source: Washington Times