Trump Delivers 'Hospital' Executive Order – New Rule Could Affect Millions Of Seniors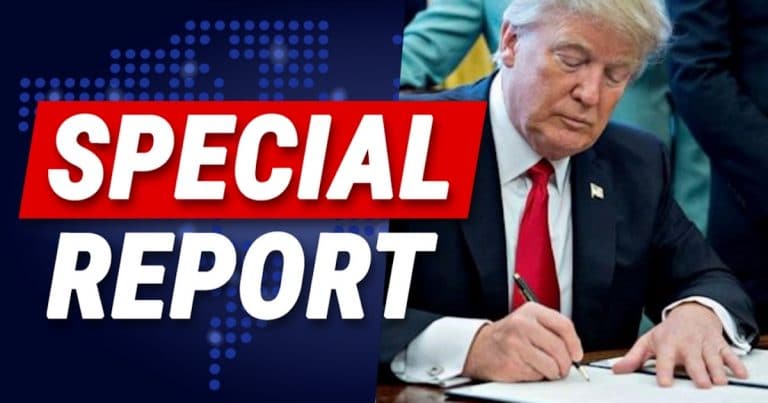 Donald is cleaning house – we've been waiting for this one!
I know I'm not the only American fed up with our complicated healthcare system. Often doctors' offices and hospitals hide the massive costs of procedures—hitting you hard afterward.
In many cases, you don't even know the cost of needed treatment—until after you've left the hospital.
This creates a major problem for Americans. They are forced to receive treatment they cannot afford, only to suffer later on.
This is a huge problem for senior citizens, who often have limited income but increasing medical needs.
The good news? The president is tired of this scheme too. And he just signed an order to change things.
From Fox Business:
The Department of Health and Human Services will propose a regulation requiring hospitals to publicly post standard charge information within 60 days.

The executive order also requires the federal agency to ask for comments on expected out-of-pocket costs for items or services in 90 days and in 180 days, respectively, deliver a report addressing who is slowing down the efforts to have those prices transparent.
That's more like it! President Trump just turned the tables on the healthcare industry.
His latest executive order will require hospitals to publicly post standard charge information.
This means that patients will understand how much a procedure costs before they are slammed with medical bills.
Patients will be able to decide more effectively what kind of care they need and can afford. It can also lead to lower prices, as hospitals and providers will be able to compete by offering lower prices.
Can you imagine any other industry not telling you how much their goods and services cost? Imagine going to a car dealership and not knowing the price of a vehicle?
Or going to the grocery store and not having the prices listed on the food?
Yet our hospitals were requiring patients to get expensive treatments, procedures, and medication—without bothering to tell them the price!
Oh, you'll find out what it costs though, long after you had a chance to change your mind. And it will be higher than you thought possible.
President Trump's order will end this kind of shady tactic. Doctors will have to tell you what you will owe so you can better decide on medical treatment.
This is yet another step toward putting Americans—not corporations or companies—first. And saving them millions.
SHARE to thank President Trump for making healthcare more transparent and helping everyday Americans!
Source: Fox Business