After President Trump Trounces Iran – Donald Doubles Down On Them, Drops Heavy Sanctions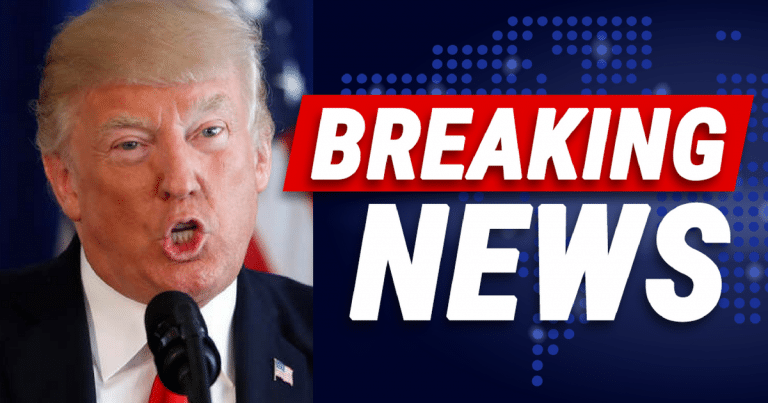 President Trump has done what no past president was capable of. He turned a tense situation between the U.S. and Iran into one of the greatest foreign policy wins ever.
The mainstream media wailed like babies about "World War III." As if any nation would join with Iran to fight us.
(Proving, once again, how dumb the mainstream media has become.)
Instead of escalating tensions, President Trump was calm and collected. He prevented another "Benghazi" in Baghdad. And he took steps to remove one of the world's worst.
Iran was livid, but proved to be all talk. They tried to launch an attack, but failed miserably.
But Donald Trump wasn't done by a longshot.
He's making them pay for even daring to attack our men and women.
From The Hill:
The Trump administration announced new sanctions on Iran Friday targeting the country's metals sector and several of its government leaders following Tehran's missile attacks on Iraqi bases housing U.S. troops earlier this week…

"Today's sanctions are part of our commitment to stop the Iranian regime's global terrorist activities."
President Trump's administration hammered Iran once again in the form of new sanctions.
The sanctions, announced by Secretary of State Mike Pompeo and Treasury Secretary Steven Mnuchin, target Iran's aluminum, copper, iron, and steel industries.
We are also sanctioning eight senior Iranian officials who were involved in the missile attack.
This will amount to billions lost for the Iranian regime. Their officials will be unable to conduct business with outside entities.
The sanctions will hit the nation hard, but it is much better than an armed assault. Just think about what the left has been saying about Trump.
They claimed he was short-tempered, ready to strike Iran at a moment's notice. Liberals made the wild claim that Trump was going to send us to war. Despite the fact that Congress declares war, not the president.
Have these guys even read the Constitution?
President Trump proved them all wrong. Instead, he is hitting Iran where it hurts the most: economic sanctions.
Not only will this prevent the evil regime from acquiring wealth, but it will prevent a loss of civilian life.
Another masterstroke from the Commander in Chief.
SHARE to thank President Trump for defeating Iran!
Source: The Hill