Trump Says If Iran Crosses The Line – He Will Show The World What They've "Never Seen"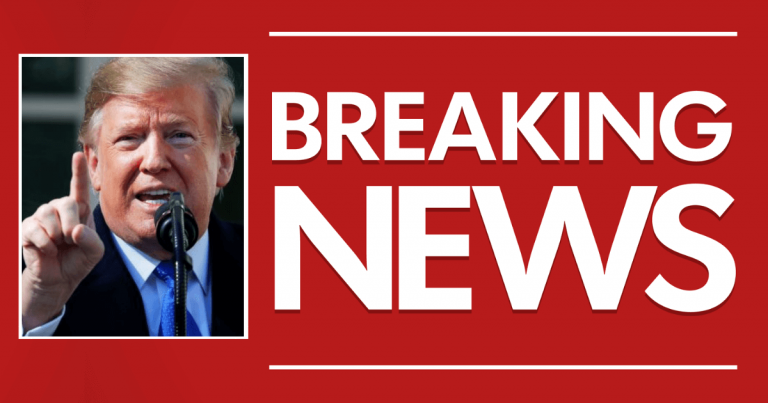 Watch out, Iran – you don't want what Donald has in store!
Tensions between Iran and the United States are the highest they've been in years.
Why? Because Iran thinks they can push around the U.S. and neighboring nations. They have attacked oil tankers. They even shot down an American drone that was flying over the Middle East.
It's clear they think they can get away with bullying the world.
But Donald Trump is showing immense reserve by not attacking them. He did give them a strong warning.
If they cross this line, it's game over.
From Western Journal:
[A]ccording to President Trump — and he says that destruction is in store if Iran crosses the line.

In fact, according to the president, it will be "obliteration like you've never seen before."
President Trump made it clear that he will not let Iran cross his red line. Period.
And what is that red line?
They will not get nuclear weapons. Period.
If they do, they will experience obliteration like we've never seen before.
President Trump has taken strong measures against Iran since entering office. He tore up Obama's Iran Nuclear Deal.
He's reinstated strong sanctions to get Iran in line. Instead of trying to work with the United States, Iran has only gotten more hostile.
This rogue nation thinks it can do whatever it wants, to whomever it wants, with no circumstances.
A nation like this cannot be reasoned with. We can't craft a deal that gives them billions and expect them to comply.
They are just biting to get their hands on nukes. If they do, you know what would happen next. Iran would attack Israel and every U.S. ally in striking range.
That scenario cannot happen. Trump has promised severe repercussions if Iran crossed the line.
Trump is smart. He's not going to risk our peace and safety just for no reason. He stopped a strike at the last minute, because he is seeking peace.
Maybe Iran will wake up and do the right thing. Maybe they will try to change their ways.
Who knows? But we do know that trouble is in store for them if they continue down their dark path.
SHARE if you want Trump to take action before Iran can go nuclear!
Source: Western Journal