Trump Just Went On The Offensive – Donald Levels $100M Lawsuit Against His Niece And 3 Journalists For "Insidious Plot"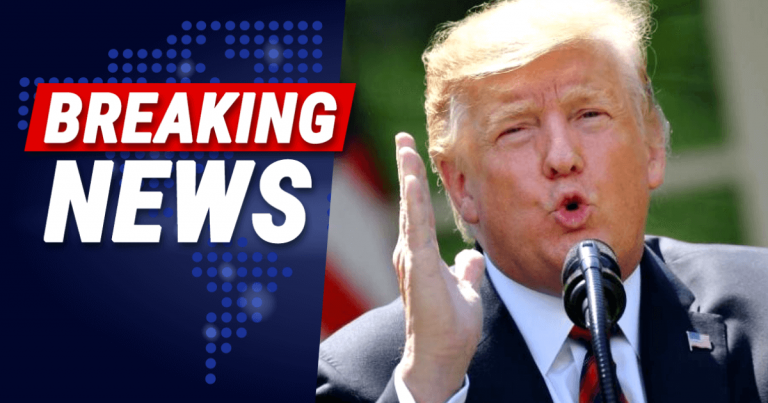 Former President Donald Trump doesn't like to be pushed around. When someone goes after him, he tends to strike back twice as hard.
For years, Trump has been defending his private tax records against multiple Democrat leaders. He's had to face accusations of tax fraud from various reporters, and even his own niece.
But now he's fighting back.
In October 2018, journalists Susanne Craig, David Barstow, and Russell Buettner wrote a story with the headline, "Trump Engaged in Suspect Tax Schemes as He Reaped Riches From His Father."
The article ran in the New York Times and alleged that Trump "participated in dubious tax schemes" in the 90s, and that included "outright fraud."
To research the story, Craig came to Mary Trump in 2017, looking for access to the Trump family financial records. He even asked Mary to "smuggle" the records to him somehow.
All of this hasn't gone over well with the former President, as one might imagine.
That's why he just took a serious legal step — and it could cost the defendants a pretty penny if Trump wins. He's seeking $100 million in damages all told.
Via Washington Examiner:
Former President Donald Trump filed suit against his niece, the New York Times, and three of its journalists over reporting based on private tax records alleging he engaged in 'dubious' tax scheming and fraud.

Trump's complaint accuses his niece Mary Trump and reporters Susanne Craig, David Barstow, and Russell Buettner of participating in the 'insidious plot' to gain and 'exploit' his tax information and seeks damages of no less than $100 million.
Trump's taxes were a common topic of debate and discussion during his term as President.
Democrats continually tried to get at his private tax information, believing they could use it as possible ammunition against the sitting POTUS. Some even said it could constitute grounds for impeachment.
The issue has gone back and forth in the courts since then, and Trump has never backed down.
In this lawsuit, he claims the reporters and his niece "engaged in an insidious plot to obtain confidential and highly-sensitive records which they exploited for their own benefit and utilized as a means of falsely legitimizing their publicized works."
Trump doesn't pull any punches with his allegations.
He flat-out says his niece and the journalists did it simply for fame and notoriety, and were "motivated by a personal vendetta." It also accuses Mary Trump of breaching a family  contract settlement.
For her part, Mary calls this a "desperate" move by her uncle.
But that isn't likely to stop Donald in his quest to keep  his tax records private. And he might be able to prove that his niece and the journalists really were trying to make themselves famous.
Either way, this tax mess is far from over now.
Key Takeaways:
Former President Donald Trump is suing his niece and 3 reporters for an "insidious plot" against him.
He's referencing an article that accused Donald of "dubious tax schemes" and even "outright fraud."
Trump says Mary Trump and the journalists only wanted to smear him for their own personal gain.
Source: Washington Examiner