Trump Hands New York City A Major Lawsuit – He Claims They "Wrongfully Terminated" His Contracts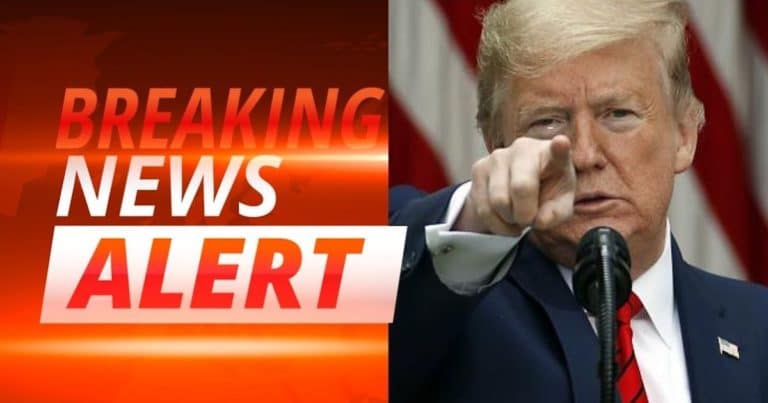 After the unfortunate incident on January 6, everyone seemed to go after former President Donald Trump.
This included the city of New York, which ended a contract they had with the Trump Organization not long after the events in Washington D.C.
But now Trump's team is firing back.
Democrats and other politicos accused Trump of helping to incite the riots that caused massive civil unrest in the country's Capitol.
This led to a series of demands from those who believed Trump should be held at least partially responsible.
That's when New York City terminated their contract for one of Trump's golf course properties.
This didn't go over well with the Trump Organization, however, who have just filed a lawsuit against the city. They're claiming "political motivation."
Via Washington Examiner:
The Trump Organization filed a lawsuit against New York City this week for ending a contract for a golf course property after the Capitol riot on Jan. 6.

The company accused the city of wrongful termination of the contracts, according to the suit filed on Monday in state court in Manhattan.
A spokesperson told CNN that there was no reason for NYC to terminate the contracts.
They say the Trump Organization has exceeded their obligation "to operate a first class, tournament quality daily fee golf course."
The lawsuit alleges that the termination of the contract was purely political, and that's it:
The City has no right to terminate our contract.

Mayor de Blasio's actions are purely politically motivated, have no legal merit, and are yet another example of the mayor's efforts to advance his own partisan agenda and interfere with free enterprise.
The lawsuit goes a step further, too.
It accuses the city and the Mayor of having "incited others to terminate business with Trump-related entities."
On top of that, they slammed de Blasio for having a "pre-existing, politically-based predisposition to terminate Trump-related contracts."
In other words, they're saying this had nothing to do with the Trump Organization failing to meet its obligations.
Instead, this is all about politics and as such, it qualifies as wrongful termination of the contracts.
It's possible that Trump's legal team has a definite case, as it appears they have evidence to prove that bias.
And if that happens, it could be another significant victory for Trump, who continues his battle against those who condemn him.
Key Takeaways:
The Trump Organization is suing New York City for "wrongful termination" of golf course contracts.
The city terminated the contracts after the Jan. 6 incident.
Trump's team claims the decision was purely politically motivated.
Source: Washington Examiner