After Trump Lights Up Biden Deal – Hunter Resigns, But He Could Still Be Holding Onto Stocks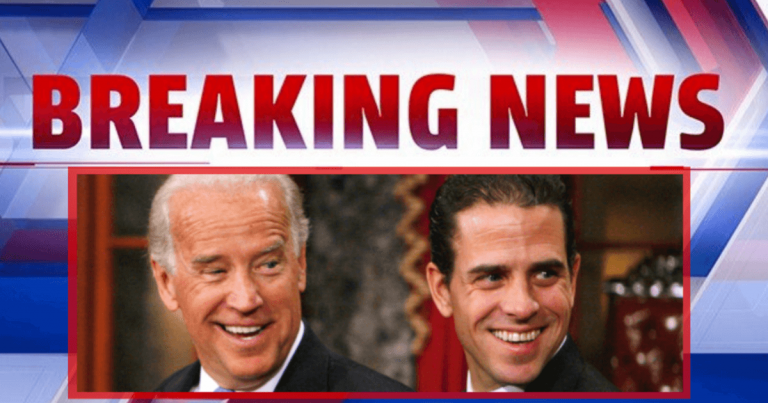 Donald turns up the heat – now the Bidens are sweating and hiding things away!
While Democrats try to impeach Trump over a simple phone call, Donald has raised the alarm about Joe Biden and his son.
Hunter Biden sat on a Ukrainian board while his father was pressuring the country to fire an investigator looking to Hunter's company.
On top of that, Hunter was on the board of a Chinese company, just as Joe Biden was negotiating with them.
The media was all too happy to ignore these conflicts of interest. They claim it was all smoke, no fire.
Apparently, that wasn't the case. Because Trump got Hunter to do this.
From Breitbart:
Hunter Biden is walking away from the board of a Chinese-backed private equity company as part of a public pledge to disavow all foreign work if his father, former U.S. Vice President Joe Biden, gains the presidency in 2020.
Wow, Trump was able to make Hunter do this! Hunter Biden, through his lawyer, announced that he was backing away from his seat on the board of a Chinese company.
Not only that, but he promised that he would not work for any foreign company, should his father be elected president.
Now, think about this: if there wasn't anything fishy going on with Hunter's job, why did he step down?
And Trump alone put heat on this situation, forcing Hunter to step down. Sounds like he and his father might have feared what U.S. officials would have found if they started investigating.
What's interesting is that, while Hunter's making this pledge, he hasn't said if he's giving up his valuable stock in this Chinese company. Guess he still likes the money.
From Breitbart:
The 49-year-old doesn't state whether he will be divesting from BHR (Shanghai) Equity Investment Fund Management Company. The company was set up in 2013 to invest Chinese capital outside of China.
I guess you can't get expect a leopard to completely change his greedy spots, can you? Leaving the board looks good to the public. But if you're still making bank from this company, it still could be a huge conflict of interest.
President Biden would behave differently with a company that is providing big checks to his son, right? Not good guys, not good.
SHARE if you want Hunter Biden investigated at last!
Source: Breitbart