After Trump Drops Mexico Order – New Caravan Sends Back Strong Response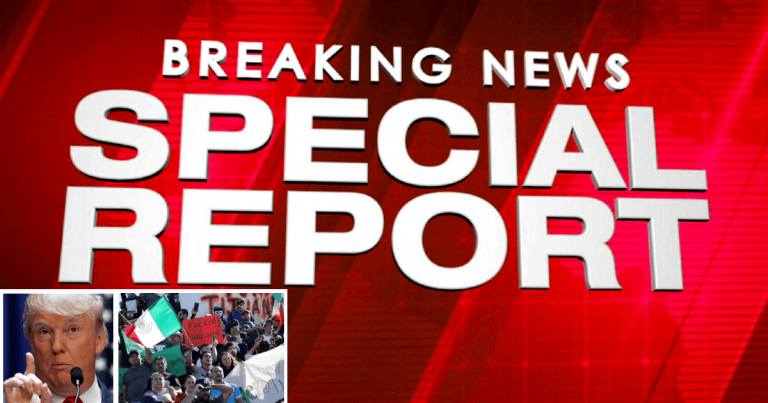 Donald made Mexico fall into line – but he was not expecting the caravan's reply.
Trump has been doing everything in his power to bring order to our Southern border.
Aren't you happy about that? I know I am!
One of his most important orders, just weeks ago, was to keep asylum seekers in Mexico while waiting for court dates.
This has inspired border jumpers who just don't want to wait.
Looks like it could be spurring on a new caravan to take action. From Reuters:
A caravan of some 1,200 migrants from Central America and Cuba began moving towards the U.S. border from southern Mexico this weekend, migration authorities said on Sunday.
I am fed UP with caravans thinking they can just waltz across our border—aren't you?
According to the National Migration Institute, these migrants were already in Mexico, on the Guatemala border.
They set off this Saturday, following the same route earlier caravans took to reach the U.S.
As long as Democrats seem to publicly welcome them in and oppose the border wall, they will continue to come.
Perhaps Donald Trump should take this as a personal challenge and order a large patrol to track and stop this caravan.
Before they reach our border.
But, of course, he'll need more men and money. And the support of the American people.
SHARE to help stop the border crisis!
Source: Reuters